Feb
18
2019
Birding beginnings: The noisy nuthatch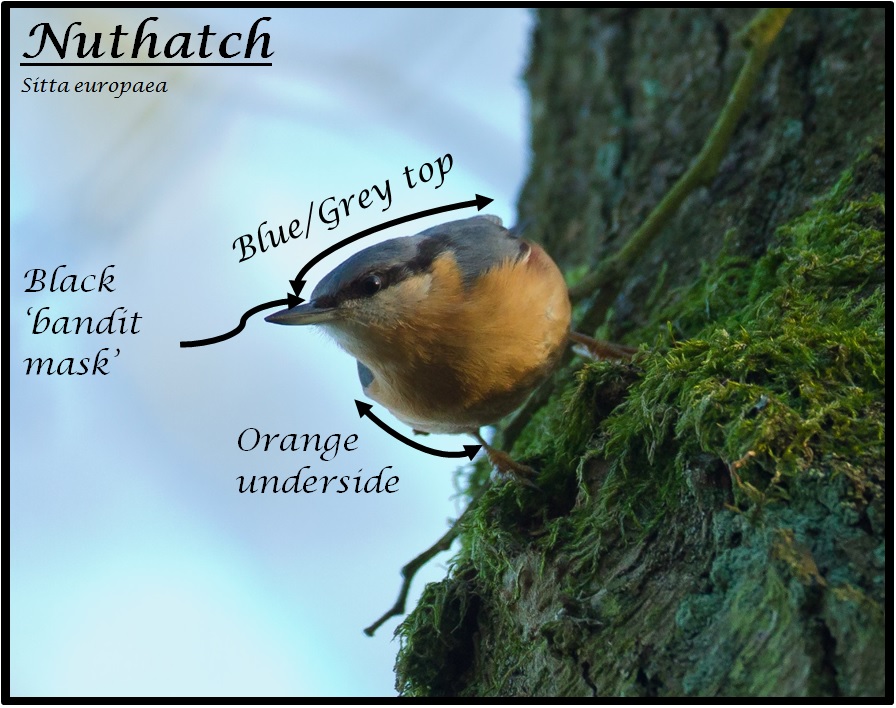 Last week I mentioned that I hadn't heard a Dartford warbler song before. But all has changed… the heathland has been alive with their song ever since! Once you've heard it, you'll find it hard to confuse it with anything else, it's such a distinct scratchy, warbley (of course) song.
Nuthatch
Over the last couple of months, the nuthatch has successfully won my prestigious award for 'favourite tree creeper', and I'm sure it won't turn down an excuse for a speech. Whilst it's certainly not a rare bird, it is just uncommon enough that, if you're anything like me, you'll still be excited to see one. It's always good fun to try and locate in the trees and its unique colouration makes it rather easy to identify too!
The nuthatch is an agile climber that you will typically hear before you see. It'll draw your attention with either a noisy, distinct song or the sound of nuts and seeds being cracked open. Unlike many other climbers, you'll see the nuthatch descending trees head-first. It's quite a dumpy looking bird, with short legs and a long pointed bill. But it has a beautiful colouration with a bright orange underside, and a contrasting blue/grey top, and I personally love the black 'mask' across its eyes.
When you're next walking outside in a wooded area, take a moment to stop and listen for a noisy, high pitched whistle. The hardest part will be finding which tree the noise is coming from!
Warden Nick
P.S. Moments before posting this blog, my Mum informed me that I was actually born when we lived on Nuthatch Close! Perhaps this explains my strange attachment to this small, tree dwelling bird?
Keep an eye out for next Monday and I'll talk about a mysterious 'golden' bird which has been haunting me for the last month.
<< Read Part 1 – Dartford warbler       Read Part 3 – Green woodpecker >>