Dec
11
2020
Visitor survey: Please tell us what you think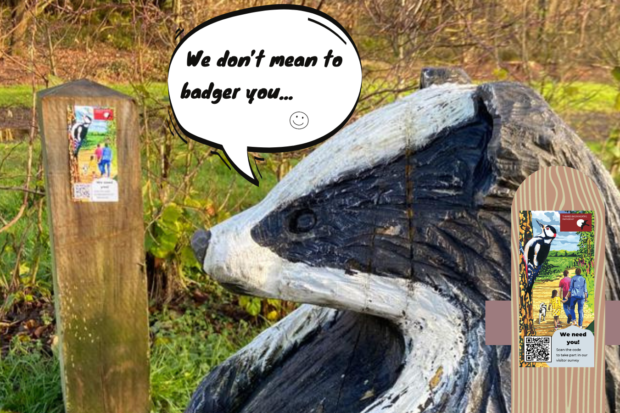 We don't mean to badger you, but where you see these signs, please do complete the visitor survey. We've put them up at many of the country walks listed in our 'Greenspace on your doorstep' directory.
We'd love to hear what you think of the walks. Do you enjoy visiting them? How are the paths? Do you find them dog-friendly and safe? Is there good parking?
All feedback is anonymous, there are only 10 short questions and the information will be used to improve greenspaces in the area.
We usually conduct this survey as a face to face questionnaire to find out how 'Greenspace on your doorstep' is being used and what you need from it. Of course things are different this year, so we've put together an electronic version. With a simple QR scan taking you to the survey on our website. Please look out for the signs and tell us what you think.
Thames Basin Heath Partnership


#GreenspaceOnYourDoorstep