Thames Basin Heaths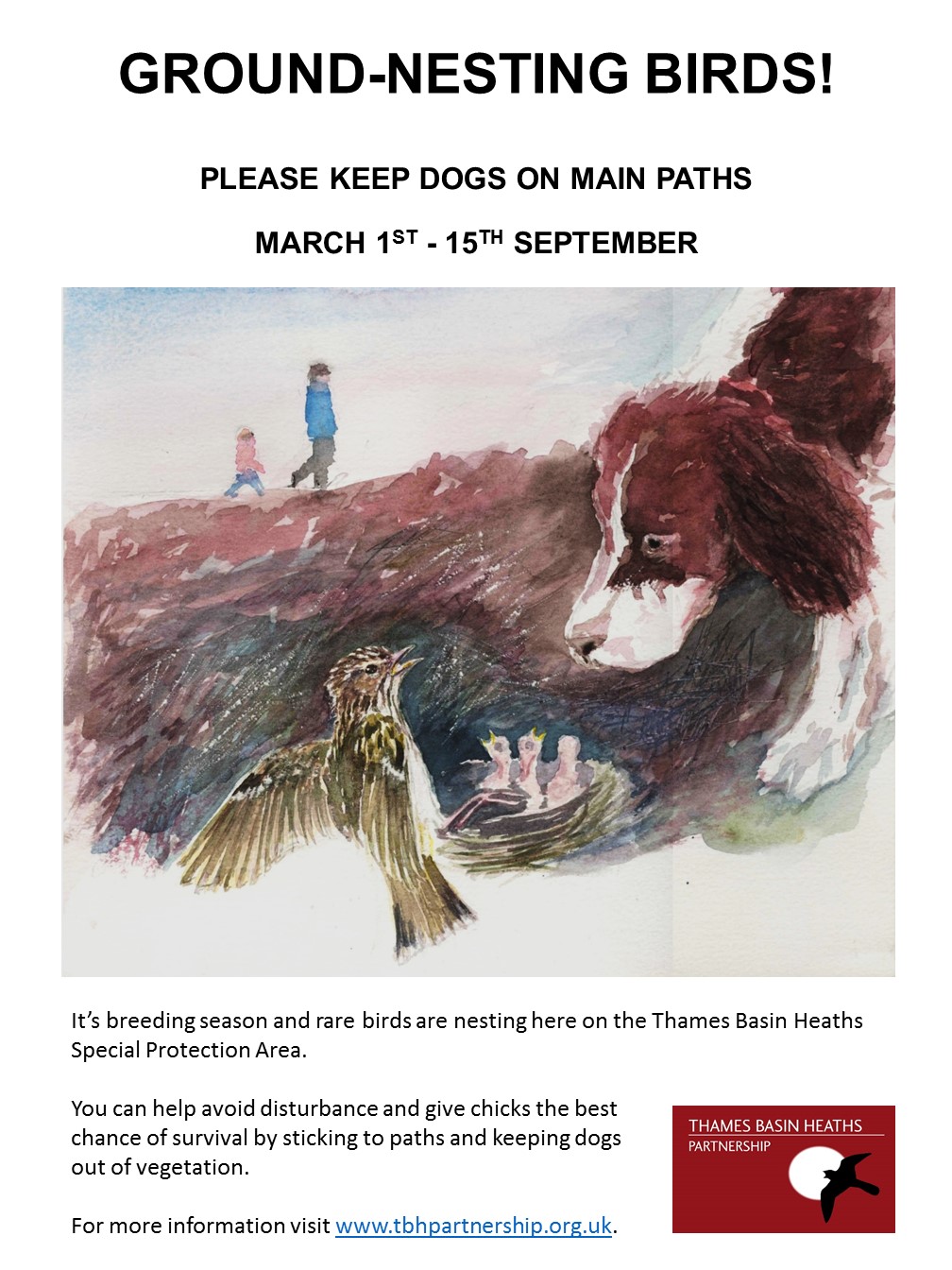 The Thames Basin Heaths Special Protection Area is one of the most important wildlife sites in Europe! If you have always lived and worked in this area, you might take for granted these swathes of heathland scattered across Surrey, Hampshire and Berkshire, but they are precious remnants of an ancient landscape, and a haven for wildlife you won't find elsewhere.  We need your help to protect it for both people and wildlife.
On our website you can find out more about the Special Protection Area and our project, how you can help and search for greenspace on your doorstep.
Heath Week, a week of fun activities celebrating heathlands, will run from from Sunday 26th July to Saturday 1st August 2020.
We also share with you any news we have about access to Ministry of Defence training areas.
HEATH WEEK