Meet the team
Team Leader Ann
Ann is super-passionate about nature, having a background in farming, Natural England and early years education. She leads the team, inspiring them to share their enthusiasm and knowledge with people of all ages. Heathlands are amazing and she hopes to get you excited about them and helping to protect them for future generations.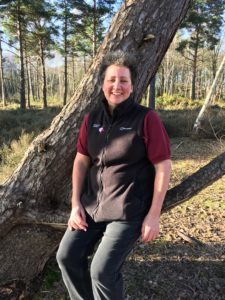 Data Analyst Daria
Data supremo Daria's enthusiasm for birds and fieldwork is contagious! With impressive expertise, she's making her mark here as she helps to shape the direction of our nature conservation strategy.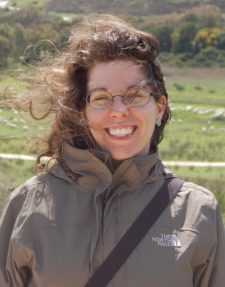 Warden Jamie
Finding his first slow worm, aged 8, inspired a passion for wildlife and the countryside that took Jamie into a career as an ecologist. His work has taken him as far afield as rural Madagascar, but also closer to home, where he's had fantastic opportunities to work on our Special Protection Area. He's so excited to pass on his love of this unique place and if you haven't followed his series about native reptiles, you're in for a treat.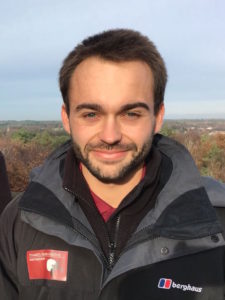 Warden Jo
One half of the successful Facebook group Heathland Hounds, where Jo brings you dog-related news from around the Thames Basin. Her favourite patch is Caesar's Camp. In spring you'll often find her here, listening out for the beautiful song of the woodlark. Jo's fascinated to learn more about these picky birds that will only nest on very open ground. Do stop for a chat if you see her, she'll be glad to tell you if she's heard one lately.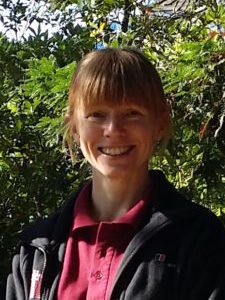 Education & Engagement Officer Michael
Michael absolutely loves nature and considers himself fortunate to spend so much time with local schools, and community groups, sharing #OurAmazingHeathlands. From getting groups out to the heaths, to taking assemblies or leading guided walks, every day provides an opportunity to connect someone with something magical. If you're a teacher or group leader interested in finding out about local wildlife, do get in touch.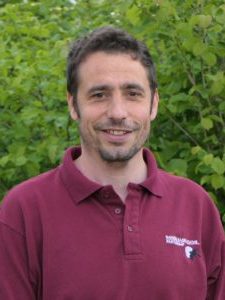 Warden Mike
I'm sure at least a few of you will know Mike, our longest serving warden, he's been with us since wardening began at Ockham Common in January 2015! A historic moment for us! If you've been on one of our guided walks, chances are it was led by Mike, and if so, I'm sure you enjoyed a tale or two from his mine of information!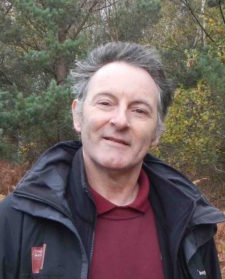 Warden Nick
Nick enjoys sharing his passion for the countryside and its extraordinary wildlife. You may have followed his wonderful series Birding Beginnings, getting to know the birds of our Special Protection Area. If not, check it out on our blog and join Nick on his journey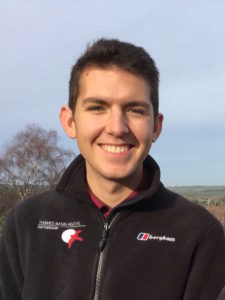 Warden Nicky
Some of you may know Nicky from Heathland Hounds! If not, do check out our fantastic Facebook group, where she and Warden Jo are sharing fun and information for dog walkers. It's THE place to hear about new dog-walking venues in and around the Thames Basin.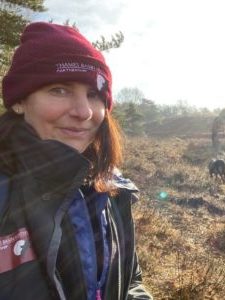 Communications Officer Sarah
Sarah counts herself very lucky to spend so much time in interesting and beautiful places across our Special Protection Area. Her passion is sharing stories from the heaths through social media, our website and at events such as Heath Week.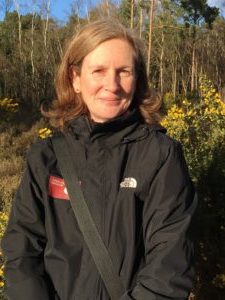 Project Manager Ruth
Ruth's been engaged in a wide variety of landscape projects, from the design and build of play areas to managing an environmental education centre! She's excited to join our amazing team and firmly believes that engagement with and understanding of the landscape in which we live, is the key to a happy, fulfilled life.