How can I help?
Please share our simple message…
Secure the future of local heathlands.

 Keeping to main paths is the best way to help.
Birds are nesting March to mid-September.

 Avoid disturbing them, and give chicks the best chance of survival, by keeping to main paths.
Make the connection.

 It's the nesting birds that give this land its legal protection. By looking after the birds, we can all play our part in making sure that protection stays in place.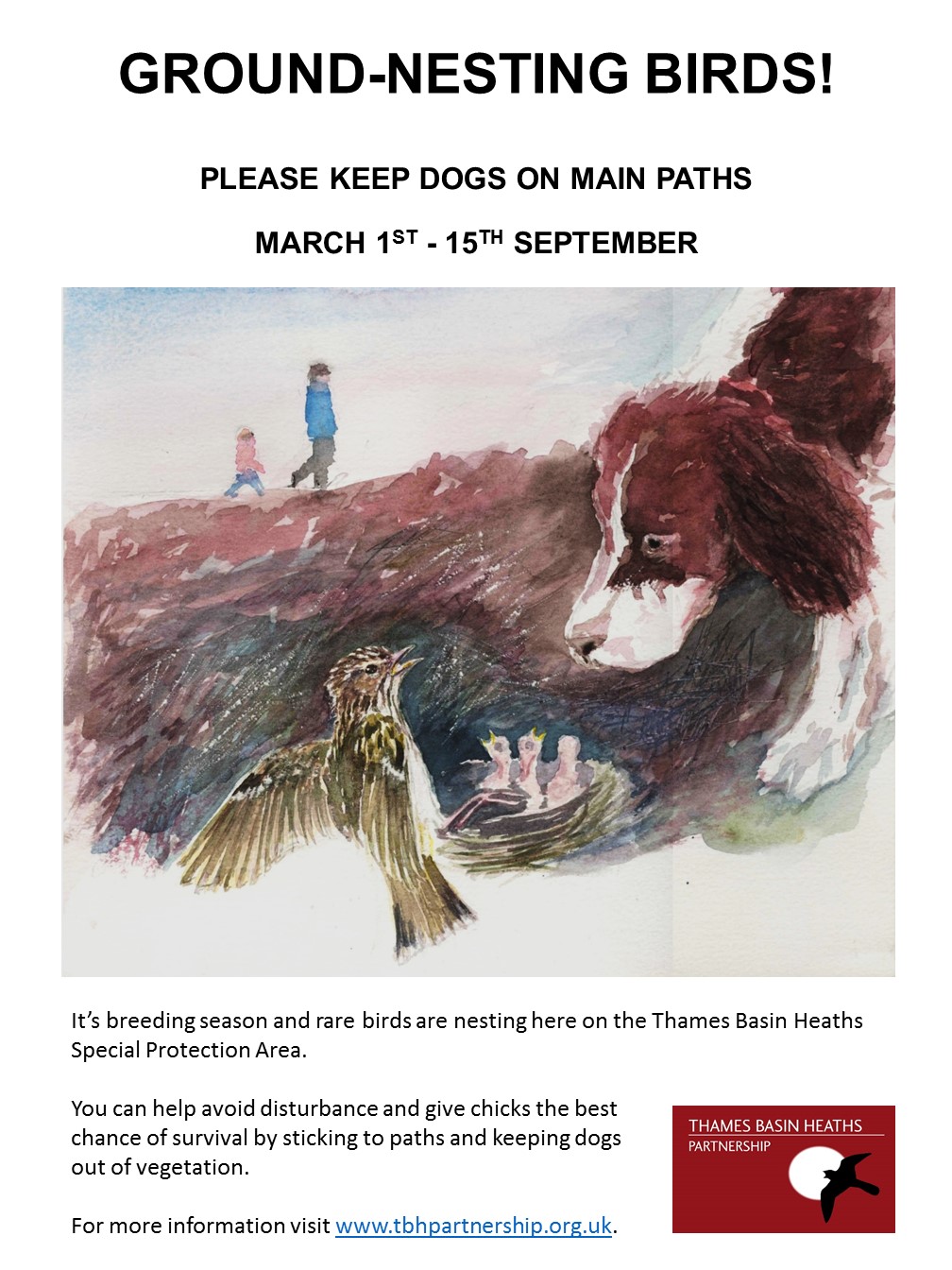 Dog walkers can help by…
Keeping to main paths.

 Reducing the risk of disturbing rare birds that nest on the ground.
Keeping dogs out of vegetation.

 Throwing a stick or ball down the track, rather than into the heather, is a great way to help.
Keeping dogs under control.

 Or on a lead, if your're not confident of your recall.
Always bagging & binning.

Any bin will do. If there's no bin, or the bin is full, please take it home.
Using 'Greenspace on your doorstep'.

 Our directory lists over 60 dog-friendly, safe and sociable circular walks that are well worth seeking out.
Help prevent fires by…
Reducing the risk of fire.

 Please never discard cigarettes, bring a BBQ or light a camp fire.
Being wildfire aware.

 Be familiar with what to do if you see a fire and never assume that someone has reported it.
Becoming an ambassador for fire prevention.

By joining the K9 Fire Patrol with Surrey Fire & Rescue Service.
Get involved by…
Helping to spread the word.

By joining a community group such as Heathland Hounds.