Free activities


Welcome to Heathland at Home! The place for heathland arts, crafts and activities, all in the comfort of your own home! Please share your creations to help spread the word about how brilliant heathland is and don't forget to send them in for the gallery!
[Click on the thumbnails to open and download]
Colouring in our heaths
Oh no! Something's happened to our favourite ground-nesting birds! They seem to have lost their colour. It's up to you to grab your pens and pencils and save the day! Be as accurate or creative as you like!
Heathland crafts
There aren't enough animals on the heath! Can you help by making your very own nightjar, adder or silver-studded blue butterfly?
Heathland puzzles
Do you know the name of the snake with the zig-zag pattern or the name of the flower that turns the heathland landscape purple? Test your knowledge by completing our fun puzzles!
Heathland games
Check out what is probably the world's first green tiger beetle game!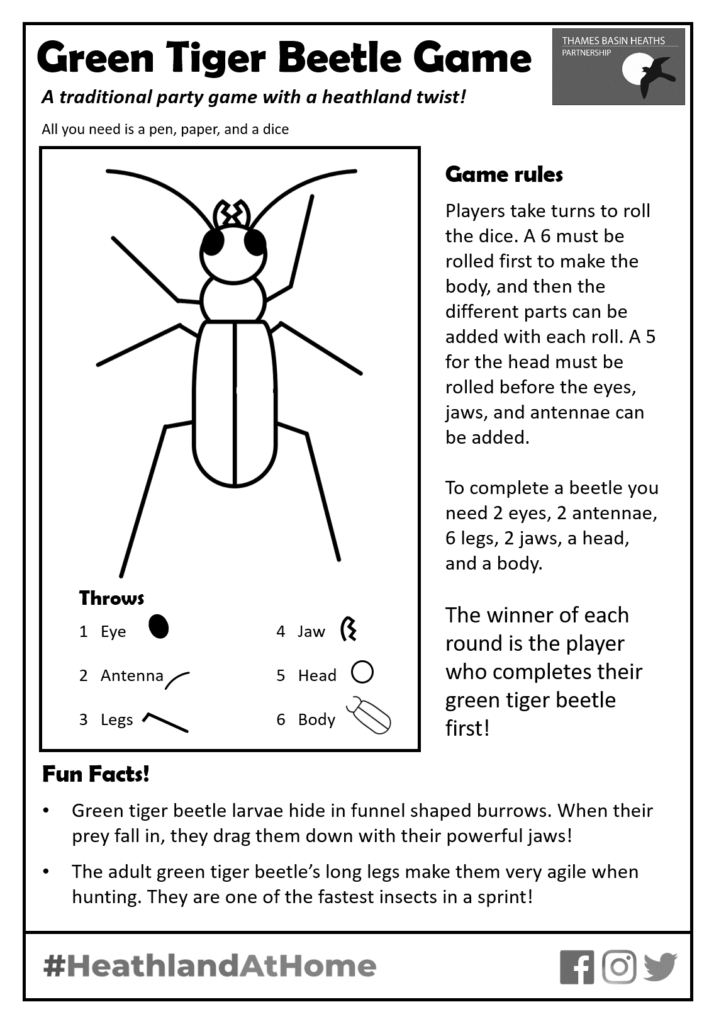 Heathland wildfire activity sheet
Wildfire is a massive threat to our heathlands and the plants and animals that live there. Download this activity sheet to help your children find out more about it and how they can help to protect these special places for wildlife!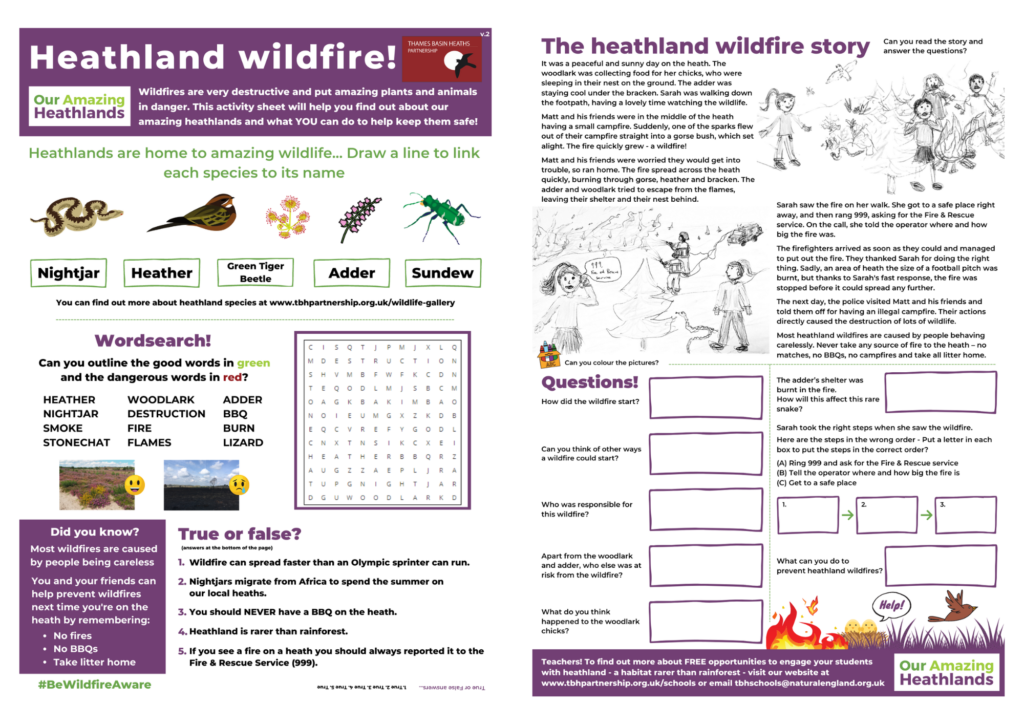 Heathland spotter sheets
#HeathlandAtHome