Citizen science

Get involved!
We need your help. Anyone can be a citizen scientist and it's a great way to learn more about the wonderful plants and animals we share a planet with. The records you submit can help protect our amazing species and habitats too!
You may already be a citizen scientist if you join in with national campaigns like the RSPB's Big Garden Birdwatch or Butterfly Conservation's Big Butterfly Count. All the records gathered are incredibly important in helping to inform conservation efforts, identifying areas with rare species and highlighting increases and decreases in species.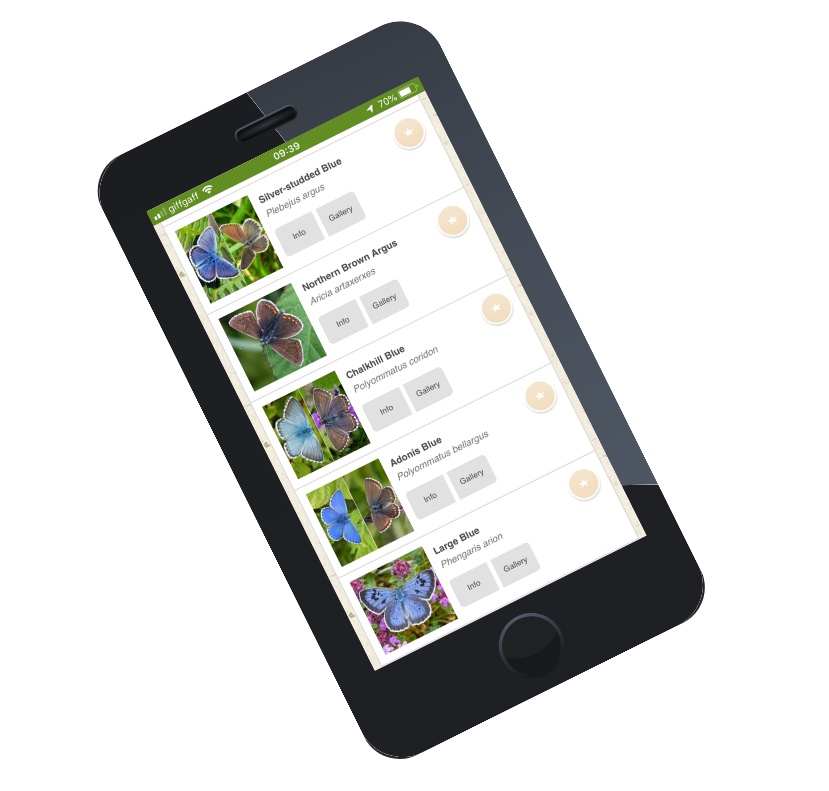 Submitting records is easy, with smartphone apps doing most of the work – filling in the date, time and location. With a couple of clicks, you've made a valuable contribution to conservation! If you don't have a smartphone, you can also log records from your laptop.
A photo is helpful to the person checking your record.
A bonus with the smartphone apps is that they often come with species ID guides to help you with your identification and are usually free.
Can you help?
The next time you're walking on the Thames Basin Heaths Special Protection Area, why not slow down and take a closer look at some of the smaller things and help us monitor our wonderful heathland species? Don't forget to let us know what you find!
Could this be the moment you become a citizen scientist and help contribute to the places you love walking around? That would be amazing!
Silver-studded Blue Watch – Summer 2022
The Silver-studded Blue is a little gem of a butterfly that can be found flying low over short heather from the end of May into August – with largest numbers seen in June and July. It's a rare butterfly and needs careful conservation to help it thrive.
If you see a blue butterfly on heathland…
Check that it's a Silver-studded Blue (click here to find out more about ID)
Take a photo if you can
Use the iRecord Butterflies app to log your sighting
Let us know via our social media channels or use #SilverStuddedBlue
Make sure you help our ground-nesting birds by always keeping to main footpaths between March and September
Your sightings might locate a new colony (how exciting!!) and will help Butterfly Conservation and land managers to build up a picture of how the species is doing.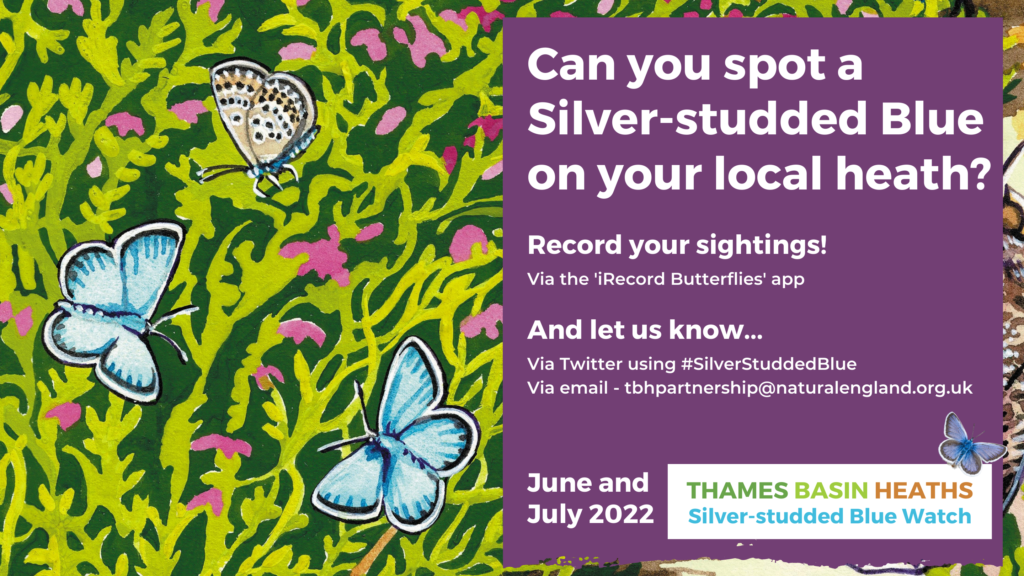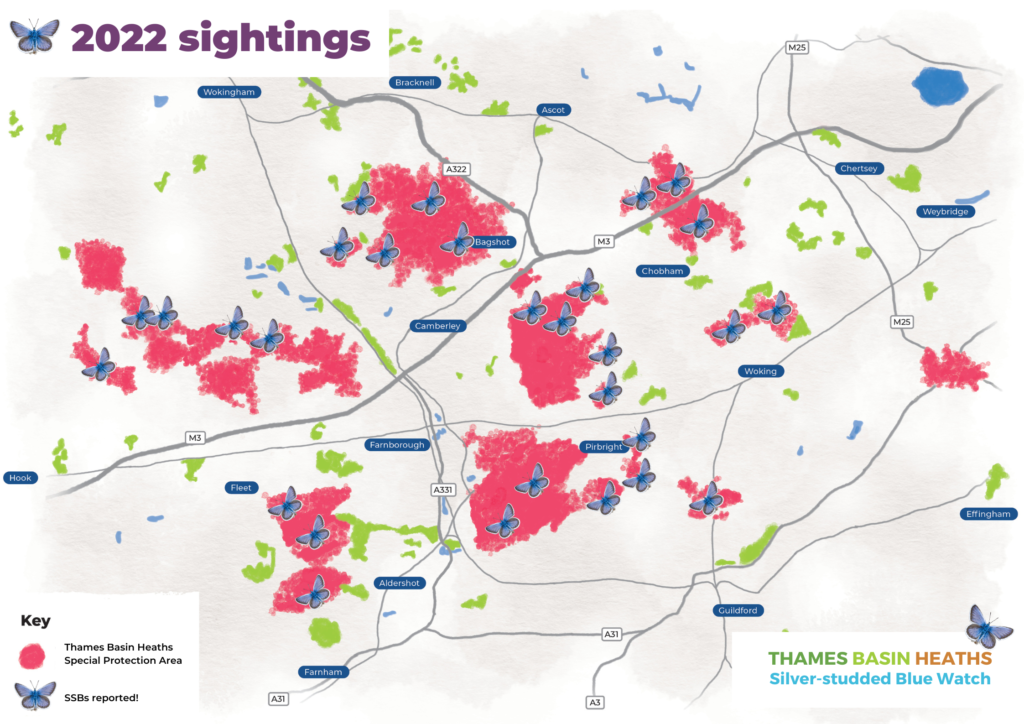 Silver-studded Blues were spotted all over the Thames Basin Heaths this summer – Have you submitted your sightings via iRecord yet?
In 2022, Silver-studded Blues were spotted at Hazeley Heath, Velmead, Long Valley, Wildmoor Heath, Broadmoor Bottom, Barossa, Ash Ranges, Yateley Common, Chobham Common, Horsell Common, Sunningdale, Turf Hill, Brentmoor Heath, Folly Bog, Caesar's Camp (Aldershot), West End Common, Bullswater Common, Cobbetthill Common, Blackbushe, Brookwood Heath and Whitmoor Common. Did you spot one somewhere? If so, have you logged your sighting on iRecord? Let us know if we've missed somewhere on our map!

Additional butterfly-spotting challenge!
Graylings – another of our rare heathland butterflies – fly from July. Will you seen one? If you do, please iRecord it and send us a photo too.
Thank you for your help!
Michael
Education & Engagement Officer
Read more
Wildlife gallery: Silver-studded Blue
Wildlife gallery: Grayling
On our blog: Silver-studded Blue butterflies: Can you help?
On our blog: A closer look at the Silver-studded Blue
On our blog: 325 butterflies and counting!
Free craft download: Make your own Silver-studded Blue butterfly
Butterfly Conservation website: Silver-studded Blue
#SilverStuddedBlue