Little Heath Meadow
Limited free on-street parking on Little Heath Road and Mincing Lane
Bin
Meadows and wooded areas
Unique pet cemetery with graves dating back to the 1910s
2km circular waymarked walk
See route…
Where you'll find it…
No car park for this one, but find various pedestrian entrances off Little Heath Road and Mincing Lane, each with free on-street parking possibilities. The main entrance, with bin and notice board (still to be completed) is from the small housing development just off Burr Hill Lane, Chobham, nearest postcode GU24 8QD. Grid reference SU 97552 62571.
What you'll find there…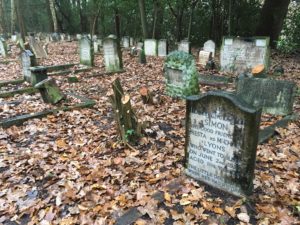 A lovely little corner of Chobham, a gem waiting to be discovered. Most uniquely, and a delight to come across unexpectedly, is the neighbouring pet cemetery, with graves dating back to the 1910s. Many much loved pets are resting here and it's lovely to see it being restored. For more information and for details of how you can help with the restoration, look up Friends of Chobham Pet Cemetery on Facebook.
Whichever entrance you use, you'll pick up a waymarked walking route, signposted with yellow arrows. This weaves its way around, through meadow, heathland and woodland, passing streams and a pond. A small footbridge takes you into the pet cemetery.
Gallery…
If you'd like to contribute to this gallery, we'd love to hear from you. Please send us your pictures via Facebook, Twitter or email.
This 'Greenspace on your doorstep' is managed by…