Volunteering opportunities
Have you ever thought about getting involved in some local practical conservation volunteering?
Conservation volunteering is a great way for you to get active, meet new people, learn exciting new skills and help to take positive action to look after our local nature areas.
Tasks are varied and will include scrub clearance, bird and bat box building, cattle checking, boardwalk construction, wildlife surveying and there are opportunities at weekends and during the week for people of all abilities and experiences.
The Thames Basin Heaths Partnership is made up of an array of organisations actively managing areas of our countryside for the benefit of wildlife and people. You can find lots of varied opportunities to get involved across Surrey, Hampshire & Berkshire if you scroll down this page…
---
---


Volunteering opportunities on the Common include scrub clearance (September – March) and activities like bat box building throughout the summer.
For more information, visit www.horsellcommon.org.uk/volunteer/
---

Yateley Common Conservation Volunteers – Help maintain the Heathlands of Yateley Common and Castle Bottom NNR through practical conservation.  Works vary but include winter scrub cutting, path maintenance, sign installation, litter picking and occasional survey work.
The group meet on Thursdays, 09.30 – 15.00 and the last Sunday of every month, 10.00 – 13:00.
Tools and refreshment are provided but we recommend you wear steal toe cap boots and bring a packed lunch. Meeting is on site and we send out details of the task via email each week.
There are also opportunities to be a Litter Hero, volunteer site warden, seasonal surveyor and an events volunteer.
For more information, contact Northern.sites@hants.gov.uk    Tel: 01252 870425
---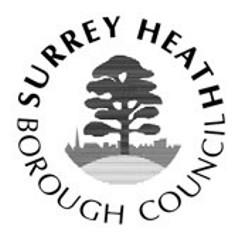 The Greenspace Team holds tasks at Lightwater Country Park, Turf Hill and other greenspaces in the Surrey Heath area.
We carry out a number of tasks in the woodlands and on the heathland including tree thinning, scrub clearance, footpath clearance and various other tasks. Currently our regular volunteers meet on a Thursday morning from 10 am through to 1 pm.
This usually takes place during the autumn and winter months. We supply all the tools plus gloves and mid-morning refreshments.
For further information, Email: FAO Gordon Voller – contact.centre@surreyheath.gov.uk
Or telephone: 01276 707 100 and ask for the Greenspace team
Website – www.surreyheath.gov.uk
---

If you enjoy the outdoors, want to learn new skills and meet new people, why not get involved with your local forest today?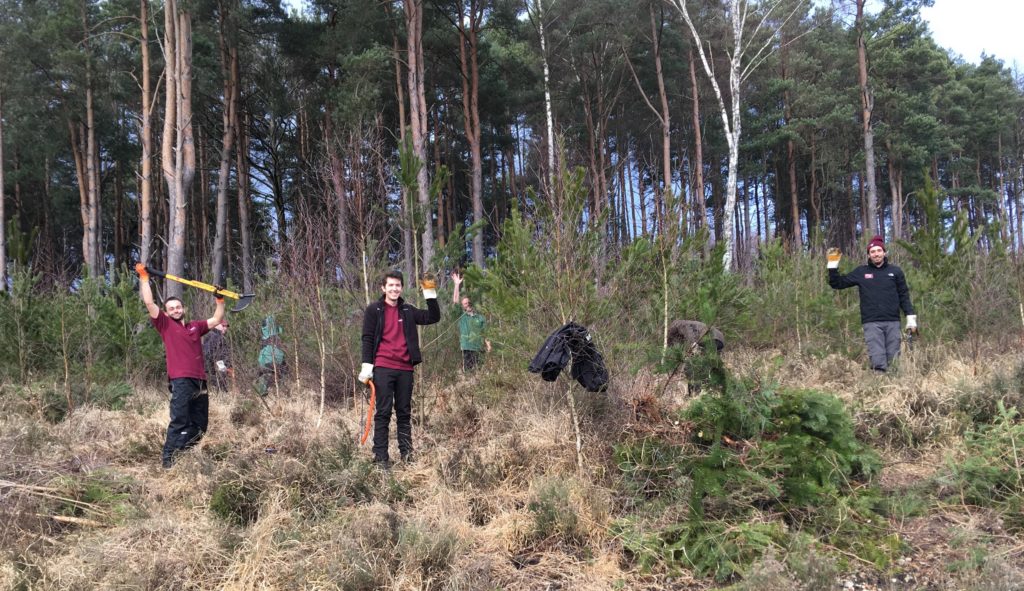 Upcoming public volunteering days are: –
Saturday 18th January 2020 scrub clearance in Warren Heath on wet mire
Saturday 1st February 2020 ride edge clearance in Warren Heath
To register your interest or to find out more, email volunteers.southern@forestryengland.uk with Warren Heath and the date in the subject line.
---
There are plenty of opportunities to volunteer with the RSPB at Hazeley Heath and Farnham Heath: –
September to March is the main time for practical habitat management such as scrub control, tree felling and heather cutting.
Spring and summer volunteers assist with bracken control, surveys and monitoring of birds, invertebrates and reptiles.
Hazeley Heath work parties are Wednesdays and the third Sunday of the month.
Farnham Heath work parties are Tuesdays and Fridays and first Sunday of the month.
All work parties are from 10am to 3pm.
For more information, email Farnham.heath@rspb.org.uk or telephone 01252 795632 and to find out more about these important heathland areas, visit www.rspb.org.uk/hazeleyheath and www.rspb.org.uk/farnhamheath
---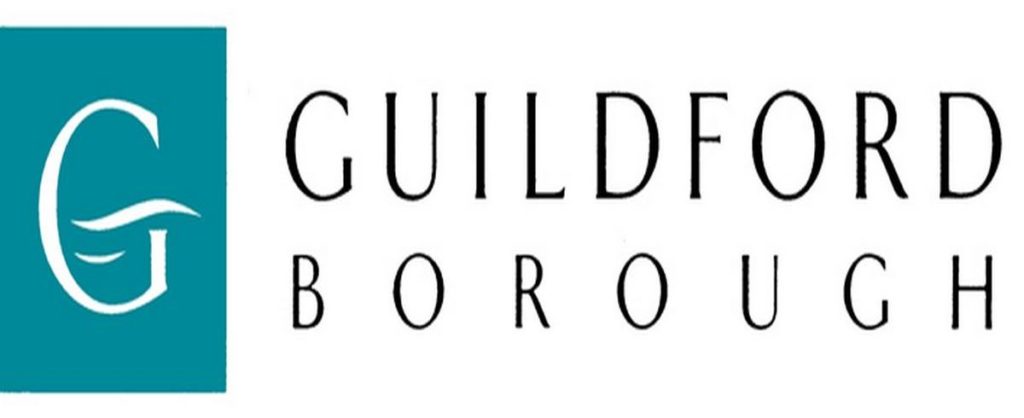 We have ongoing countryside volunteer groups at Pewley Downs, Snaky Lane Nature Reserve and Fox Corner Nature Reserve which carry out various tasks throughout the year, including coppicing, survey work, strimming, pond creation and hedge planting.
The Guildford Borough Council Countryside Wardens also run regular Corporate Volunteer days for groups of any size to join them at work for a day. They have carried out a lot of work in Pirbright on their heathland sites, where carrying out scrub management by hand (rather than machinery) is much more effective and disturbs the delicate habitat far less.
Anyone is welcome to join, just send an email to countrysidevolunteers@guildford.gov.uk
---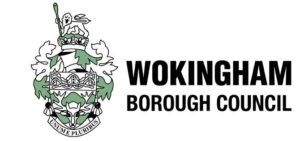 Volunteering in the countryside is informal, fun and rewarding. No experience is necessary, just enthusiasm.
The 'Wednesday Volunteers' meet at 9:20 in the main car park at Dinton Pastures. You can learn new and use existing practical countryside skills on various tasks around the Borough, including heathland clearance, coppicing, hedge laying, meadow management and fresh water management.
Greenspaces we work on include Hazebrouck Meadows in Arborfield, May's Farm Meadows in Shinfield and Rook's Nest Wood in Finchampstead. The team finishes around 3:45 and often have tea and cake in the café after.
Wear suitable old clothes and sturdy footwear.
For further information, including contact information, visit www.wokingham.gov.uk/jobs-and-careers/further-opportunities/volunteering/
---
If you like to be outdoors, and don't mind getting muddy, conservation volunteering is great fun and good exercise too!
We are a friendly and informal group of local adults who carry out conservation work and practical tasks to promote wildlife and enhance our local environment.
We work at many sites within the Bracknell Forest area, from small suburban woodlands to larger parks and nature reserves.
Tasks take place EVERY TUESDAY 9:30am – 3pm.
No experience is necessary and we have trained people in the group who can provide guidance. We welcome people from all backgrounds.
There is no cost or commitment on your part. You may join us every Tuesday, or once a month, or only in summer – whatever suits you.
For further information, please visit www.bracknellcv.org.uk/whatwedo.html
---

Taking part in a volunteer team is extremely rewarding and a lot of fun. It always involves practical, physical work, but no experience is needed and all training is given. Tasks are varied across a wide selection of Wildlife Trust reserves in the North East Hampshire area. These tasks can include fence construction, scrub clearance and invasive species control, as well as coppicing, hedge laying and even scything!
There are also opportunities to help with checking on the welfare of the cattle that graze reserves for the benefit of wildlife.
If you think that you might be interested in volunteering with the Trust, the process for signing up and getting stuck in involves the completion of a simple registration form and then you are pretty much ready to go.
For further information, please contact harry.shadwell@hiwwt.org.uk  or telephone 01256 381190
---

We are looking for volunteers to carry out various practical site management tasks, such as scrub clearance, fencing, planting, on a variety of habitats, including woodlands and meadows, throughout the year. Our volunteering days are Tuesday, Thursday and most weekends.
Email: blackwater.valley@hants.gov.uk Phone: 01252 331353
---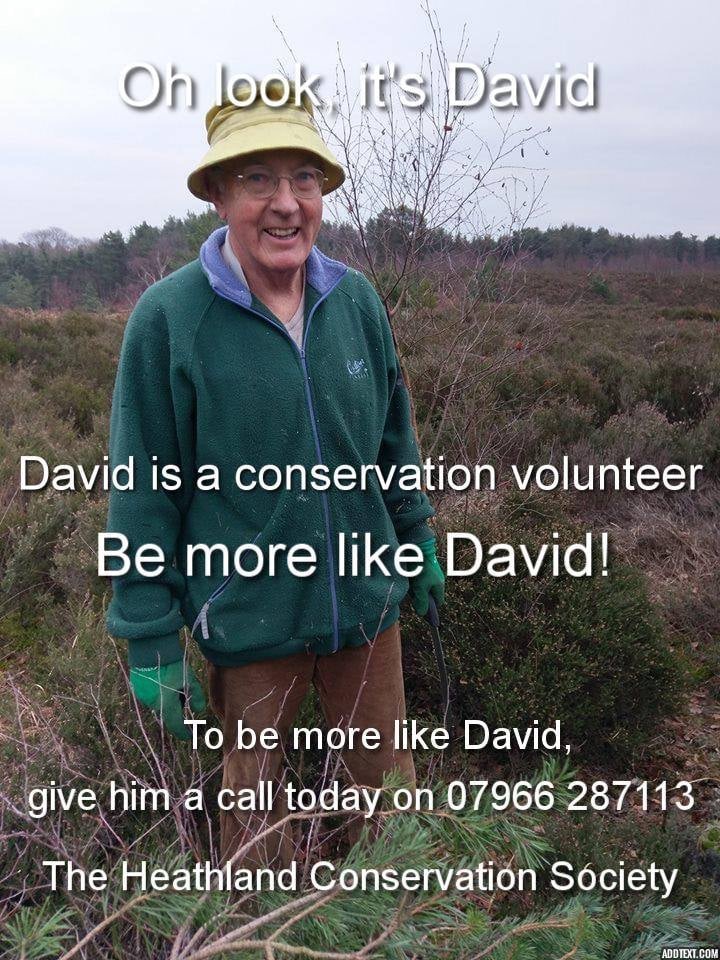 We work on the heath in conjunction with Surrey Wildlife Trust to restore and maintain the valuable heathland we have on our doorstep. We clear rubbish, we remove invasive Scots Pine, we encourage the growth of heather, gorse and deciduous trees to improve biodiversity and we educate the public on heathland and how to protect it.
We do most of our work in the winter months and would love to have more volunteers to help us. It is fun. It is good for the environment and excellent for your health. Please consider joining us.
We meet every Wednesday morning at 9.45 am at the barrier at the end of the Bracknell Road in the Old Dean, Camberley. We aim to be there for a couple of hours.
At weekends, we have a couple of morning sessions – usually on a Saturday and another work party from 2 pm.
For further information, please contact David Norminton
---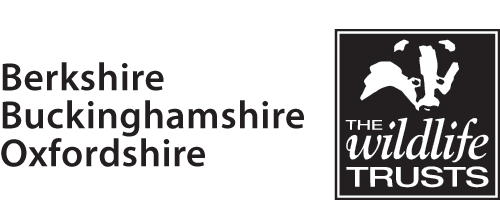 Monthly tasks at Wildmoor Heath!
We normally meet on the first Saturday of each month from October through to February. Sessions run from 10:00 to 13:00 with a break for essential biscuits and tea/coffee. No experience is necessary as we will be able to provide you with any training required for the tools we use. We do supply gloves unless you have a pair of your own you wish to use. We advise you wear sturdy boots and clothing suitable for the weather on the day and the task. We don't advise you wear anything too precious that you wouldn't want to get dirty etc. As this is a heathland we try not to leave anything we cut lying around so we do have a bonfire to burn the brash we cut.
For further information and contact details, please visit www.bbowt.org.uk/volunteering-opportunities/wildmoor-heath-nature-reserve-work-party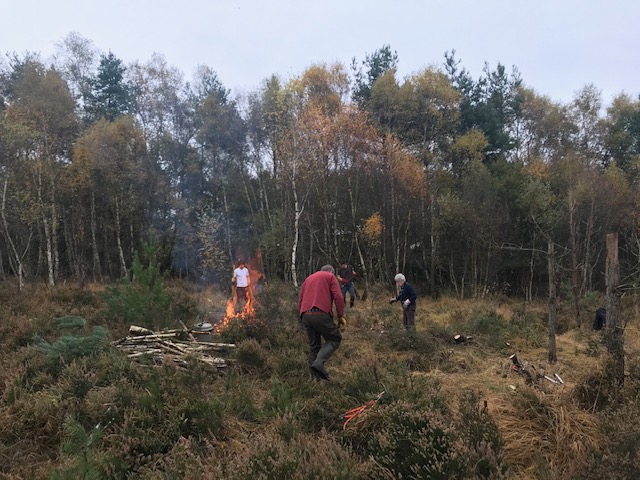 To find out a bit more about conservation volunteering, there's a blog post here.