Brookwood Country Park
---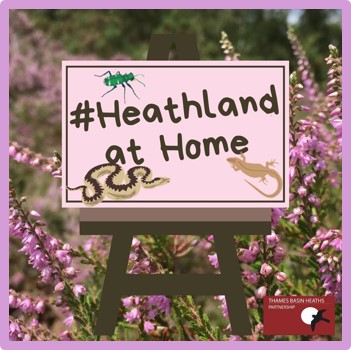 Looking for fun things to do with your family while the schools are closed? Check out our free downloadable resources. Secure your place in our #HeathlandatHome gallery and look out for new challenges on social media during Heath Week!
---
Free parking (2m height restriction)
Bins
Benches
Surfaced paths
Meadows and wooded areas beside the Basingstoke Canal
Pretty ponds
Children's play facility adjacent, in Percheron Drive
1.4km circular walk on surfaced path
Links to longer walks along the canal towpath
See route…
Where you'll find it…
Find the free car park on Redding Way, Knaphill, nearest postcode GU21 8XP. Just off the Hermitage Roundabout. Grid reference SU 96613 57830.
What you'll find there…
A lovely green place to visit during the summertime when the butterflies and dragonflies are enjoying the sunshine. With the Basingstoke Canal and numerous pretty ponds, there's always some wildlife around. If you're lucky, you may well spot a kingfisher!
Native trees, such as oak and beech, make it the perfect place for an autumn walk too! How many different species of tree can you spot?
Ideal for walks long or short. There's an easy-access, surfaced path, taking in part of the Basingstoke Canal towpath. Or branch out to explore the network of unsurfaced paths, making walks of around 2km possible within the confines of the park. Longer expeditions if you explore the towpath.
Gallery…
If you'd like to contribute to this gallery, we'd love to hear from you. Please send us your pictures via Facebook, Twitter or email.