Aug
14
2019
A brief history of grazing on heathland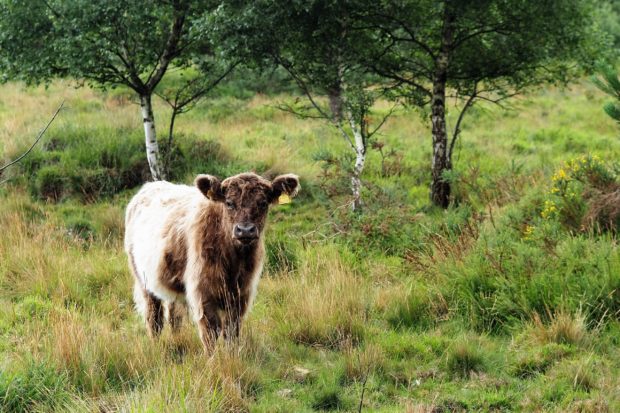 Grazing animals are present throughout the Thames Basin Heaths.
But why are we using them to manage so much of this precious, sensitive habitat?
In a nutshell, it's all about mimicking a proven land management practice that's been around for thousands of years, and using it to benefit conservation through maximising biodiversity.
When did this all begin?
Around 4000 years ago, forest clearance followed by grazing and burning led to the creation of lowland heath, and continued grazing stopped it returning to woodland. Before humans came to dominate the landscape, heathland ground flora established itself in poor soils on the forest floor. After the canopy was opened-up following clearance, it flourished. Heathland eventually covered several million hectares in Western Europe and this was maintained by traditional land use practices right up until the last century. Unfortunately, these practices have now died, along with nearly all the heathland they protected.
So, how do grazing animals help?
In traditional heathland management, livestock crucially transferred nutrients from the heath to cultivated areas. In North-Western Europe, animals were kept on the heath during daytime, and taken indoors at night – small areas were occasionally burnt to provide forage, and this was supplemented in winter, often with heather cut on a 3 to 5 year cycle. Cut turves and peat were used in animal sheds to absorb excrement, and then spread on cultivated land.
This process acted to remove nutrients from the open heathland, directly benefitting specialist plants – such as heathers and sundews – that required poor soils to avoid being out-competed by other species.
Why have we seen such a decline in heathland grazing?
In the 18th and 19th Centuries, agricultural developments led to a change in traditional farming techniques, and heathland was no longer so widely used for livestock grazing. This downward trend continued in to the 20th Century with increased agricultural intensification and mechanisation.
How is grazing doing now?
Grazing is now used for conservation management on nature reserves and other areas with protected status. In the Thames Basin Heaths, different types of animals are used depending on site-specific conservation objectives and management regimes
As access is restricted on Pirbright Ranges, it's impossible to manage the habitat with standard techniques – instead, Surrey Wildlife Trust graze native red deer. Excellent at keeping gorse, silver birch, and Scots pine at bay, they also help to maintain a diverse structure within the heather as it regenerates. On Wisley Common, Belted Galloway cattle limit silver birch and Scots pine encroachment, and preserve the remaining heathland habitat.
In other areas, different animals are used, for example, goats at Lightwater Country Park to maintain an 'open' habitat by keeping woody scrub and gorse in check.
Conservation grazing is very much alive and kicking in the Thames Basin Heaths. Along with other management techniques, these grazing animals are definitely pulling their weight in the fight to protect our valuable heathlands.
Warden Rupert
Read part two >>