Mar
24
2021
How to #BeWildfireAware
Wildfire prevention
Please help by passing this message on. Anywhere in the countryside: Please, no fires or BBQs, dispose of cigarettes responsibly and take all litter home.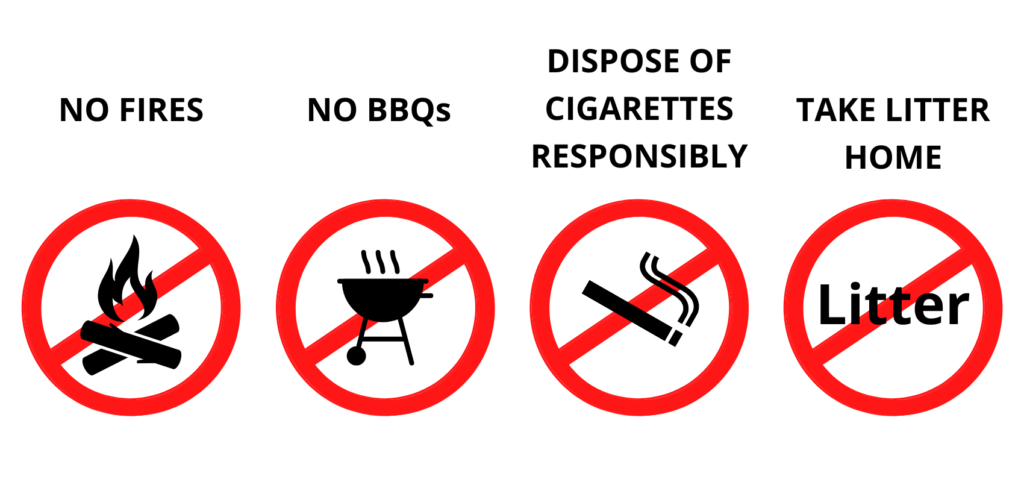 What to do
Swift action is vital and all fires, no matter how small, should be reported to 999:
Get to a safe place and keep your distance
Note the location of the fire
Call 999 and ask for the Fire & Rescue Service
Give as much information as you can
If requested, meet the Fire & Rescue Service at the entrance
Noting your location
If you walk in the countryside, it can be useful to have an app installed on your phone to pinpoint your location. Some apps generate an Ordnance Survey grid reference. Or, something that's becoming increasingly popular is What3Words:
Do you have the @what3words App on your phone?

As we begin to see more calls to small fires in woodland and commons, this is a great way to ensure we can find the incident quickly. This then reduces the time on scene and the damage to the environment 🔥🌲🚒 pic.twitter.com/Dgs6KtWfAi

— Rushmoor Fire Station (@Rushmoor02) March 16, 2021
Not convinced?
Thames Basin Heaths Partnership
#BeWildfireAware