Aug
14
2020
Hitting the headlines for all the wrong reasons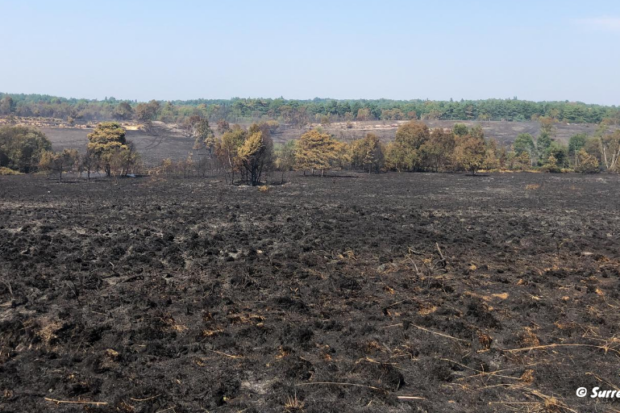 So sad
We were so sad to see events unfolding on the Thames Basin Heaths Special Protection Area this week as the major incident took hold at Chobham Common and fire crews were also fighting wildfires at Horsell Common near Woking and Whitmoor Common not far from Guildford.
The prolonged dry period and soaring temperatures mean our heaths are at extreme risk of fire. Never has our "Be Wildfire Aware" message been so pertinent. We may never know what started the fires, but it could have been something as simple as a carelessly discarded cigarette. So please do help us spread the word, please, no fires or BBQs, ensure cigarettes are out and take all litter home. Do educate your children and make sure they don't have access to lighters and matches, especially if they're going out to play unsupervised.
Devastating loss
The risks to life and property are ever present, as are the risks to our fragile heathland and the wildlife that depends on it. My thoughts were with my beloved nightjars, the amazing birds that nest right on the ground and would have been rearing their second brood of chicks around this time.
The impact on native reptiles is similarly unthinkable and I know our colleagues at Amphibian and Reptile Conservation are particularly  devastated that the Chobham Common fire took hold at Sunningdale Nature Reserve, home to all six of the UK's reptiles.
We should not forget the smaller creatures that heathland is so important for. The invertebrates, like butterflies, perhaps preparing to pupate for winter, ready to supply next year's first generation. Take the silver-studded blue butterfly, a weak flyer, it tends not to move very far in its short life and could easily be made locally exinct by wildfire.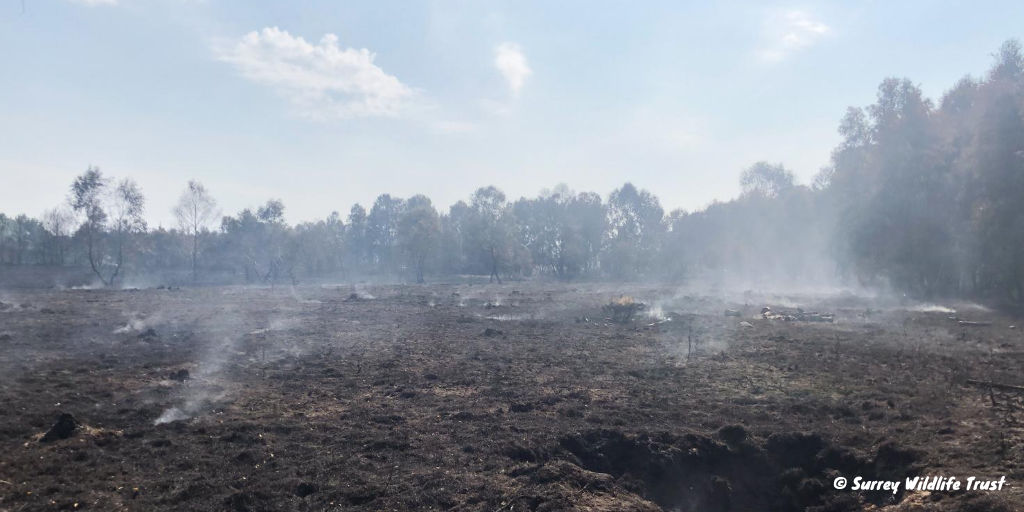 Thank goodness the weather seems to have broken. We'll be keeping our fingers crossed for no more Thames Basin Heaths headlines and for a well-earned break for local fire and rescue teams.
Sarah
Communications Officer