May
14
2021
Summer on the heath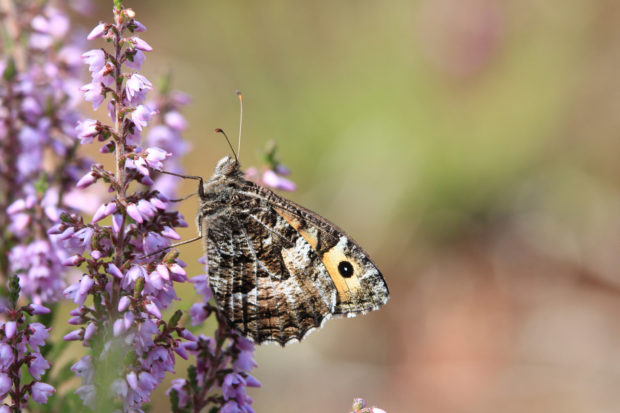 The heaths are amazing places all year, but there's something extra special about the summer.
The magical churr of a nightjar and the squeak of a fly-by woodcock make a twilight visit an absolute must. During the daytime, there's joy in watching dragonflies and damselflies patrolling the skies on the look out for dinner. Wonderful butterflies flutter in a slightly lower airspace. These include graylings – whose magical ability to disappear right in front of your eyes is almost unrivalled in the natural world – and the beautiful silver-studded blue – a rare little butterfly that's of conservation concern.
Time to repay the favour?
It goes without saying that we should always look after our precious nature spaces, but there's an additional need for taking care in the summer period. These places have been here for us throughout recent difficult times, providing a much-needed boost to our mental health and wellbeing, as well as opportunities for exercise. We certainly have an obligation to play our part in looking after them.
Our special ground-nesting birds continue to need us to give them space to breed. We can do this by keeping to main footpaths, and keeping dogs out of the vegetation, as they raise their families. For some, like woodlark and Dartford warbler, it will likely be their second attempt of the season, but for the late-arriving nightjar, it will be the first.
Thank you for giving nature space.
Michael
Education & Engagement Officer
#HeathlandInFocus