Mar
11
2021
Who are the Thames Basin Heaths Partnership anyway?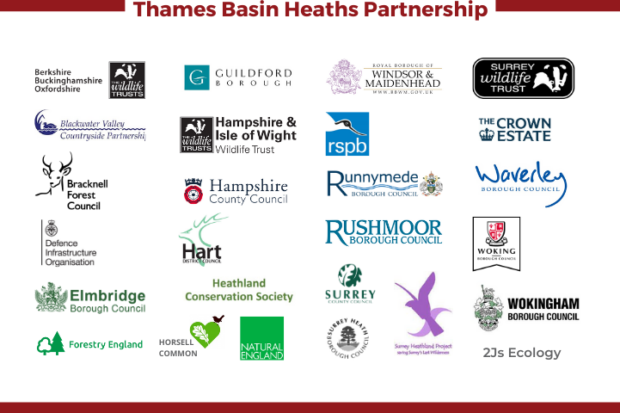 We're a local partnership of councils, land managers and nature conservation bodies. All dedicated to conserving local heathland.
By getting together the people who own and manage the land, make planning decisions and conserve nature, a truly ground-breaking partnership has been forged. 11 local councils, 2 county councils, 3 county wildlife trusts, RSPB, Ministry of Defence, Forestry England, Natural England and more. 26 organisations working together on the same mission.
The mission?
To protect the network of heaths that make up the Thames Basin Heaths Special Protection Area. Spanning over 20 miles from Bramshill and Hazeley Heath in the west, to Wisley and Ockham Commons in the east, taking in Surrey, Hampshire and Berkshire.
Why?
Thousands of years ago heathland covered vast areas, but it's shrunk dramatically in the last two centuries. It's now more important than ever for us to act together to protect this precious and fragile landscape for the future.
How?
Behind the scenes local planning departments are protecting the heaths with a robust planning strategy and land managers are working hard to keep habitats in great condition. As well as all that, our warden team is out on the heaths spreading the word, helping you enjoy your local environment and take care of it for the future.
I hope that answers your questions 😊
Sarah
Thames Basin Heaths Partnership
#HeathlandInFocus