Nov
06
2018
Greenspace on your doorstep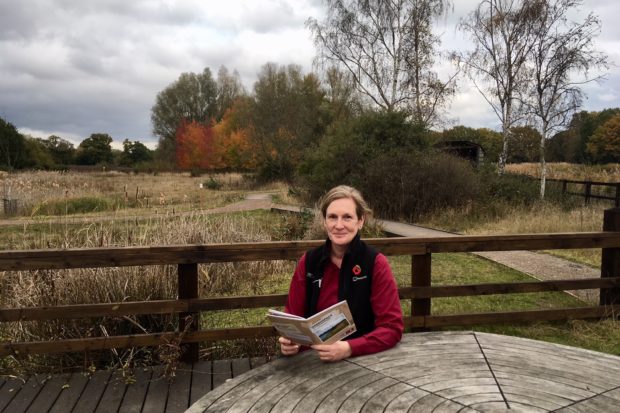 As the season draws to a close I've moved my focus away from the wildlife of the Special Protection Area and onto local greenspaces. I'll be spending the winter updating our FREE booklet 'Greenspace on your doorstep'. It currently lists 44 parks, meadows, woodlands and riversides, all set aside by local authorities to give us places to get some fresh air and exercise with the family or the dog!
The booklet was first published in March 2017, but things have moved on. By the time I've finished my update, it'll list around 60 greenspaces! These local SANGs, or Suitable Alternative Natural Greenspaces, are part of a ground-breaking mitigation strategy to protect the wildlife and habitats of the internationally important Thames Basin Heaths Special Protection Area. We're so lucky to have the heathland on our doorstep, it's definitely something worth protecting. Even for people not interested in wildlife, if you value wild spaces, spare a thought for the wildlife. Without the wildlife, these places wouldn't have such robust protection from development.
But back to my updating of 'Greenspace on your doorstep'… Have you enjoyed visiting any of the places listed in the 2017 edition and fancy contributing? I'd love to include some of your photographs, with due credit of course. So if you fancy a small piece of fame in the new revision, do send me a message. Good photographs, especially ones of you and your family enjoying themselves, would be very welcome. Either via Facebook, or direct to me at sarah.bunce@naturalengland.org.uk. I look forward to hearing from you!
Senior Warden Sarah