May
27
2020
The story behind a monument to Victoria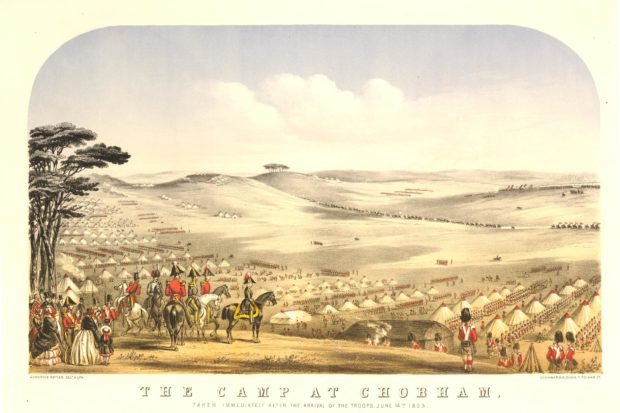 The Victoria Monument on the northern part of Chobham Common marks a defining moment, the start of the British Army's residence in this part of the country. Erected in memory of Queen Victoria, following her death on the 22nd January 1901, it commemorates her life and the time she reviewed her troops here on the 21st June 1853, at the Great Camp.
So, what was the Great Camp at Chobham Common?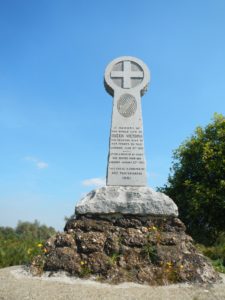 Growing tension between Russia and Britain in the mid-1800s eventually led to the Crimean War in 1854. In the years preceding the outbreak, discussions took place regarding the possibility of Britain having an army in Europe. There was also much concern about the disorganised nature of the army at that time – after all, the various regiments and units had not trained together at scale since the Battle of Waterloo, 40 years earlier.
Following Prince Albert's suggestion of a coordinated training camp, Chobham Common was chosen to host a programme of the largest scale military manoeuvres performed by the British Army since the end of the Napoleonic Wars; the Bagshot camp of 1792 serving as precedent for these. From June to August 1853, over 8000 men, 1500 horses, and 24 artillery pieces gathered on the common for a programme of operations, drills, and parades – two forces trained for a month each; they comprised cavalry, foot guards, artillery, sappers, miners, and also horse artillery troops (Stevens, 2003). For the first time in 40 years, the army was able to train and prepare properly for operations in the field.
A breath-taking sight…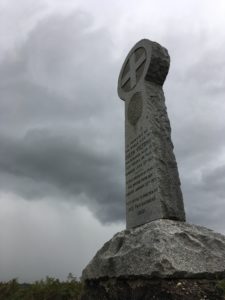 On 21st June 1853, Queen Victoria visited Chobham Great Camp to review her troops. Travelling by train from London to Staines, and on to the camp via horse-drawn carriage, the royal party inspected each regiment in turn, and watched the two forces performing a mock battle. It must have been breath-taking, reportedly attracting around 100,000 spectators, vast crowds from London and further afield.
A defining moment…
The camp was a great success! The army tested its logistical capability to supply and move large fighting units at pace, with soldiers developing their camp craft skills. Valuable experiences applied in the Crimea the following year. This success lead to further large-scale military training in the area and to the nearby districts of Aldershot, Bagshot and Pirbright evolving to provide housing and regimental training infrastructure for military personnel. The home of the British Army.
Warden Rupert
References and more information:
Stevens, Phil, 2003, Great Camp Chobham Common 1853, Surrey Heath Local History Club
Exploring Surrey's Past
The Great Camp, hand-coloured lithograph (credit: British Museum)