Aug
05
2022
What a brilliant week!
Heath Week 2022 was a fantastic week to celebrate local heathland. The rare heather-clad heaths and commons across this part of Surrey, Hampshire & Berkshire are under threat and one of the best ways to make sure they're protected for the future is to tell everyone about them! So we set out to make as much noise as possible, with a week of free family events!
If you missed out, we'll be doing it all again next year – so put a date in your dairy now, the last week of July 2023 is Heath Week! Have some fun and inspire our children to love the heaths, so they'll be here for future generations.
A massive thank you to everyone who came to this year's Heath Week last week, we had a wonderful time and hope you did too.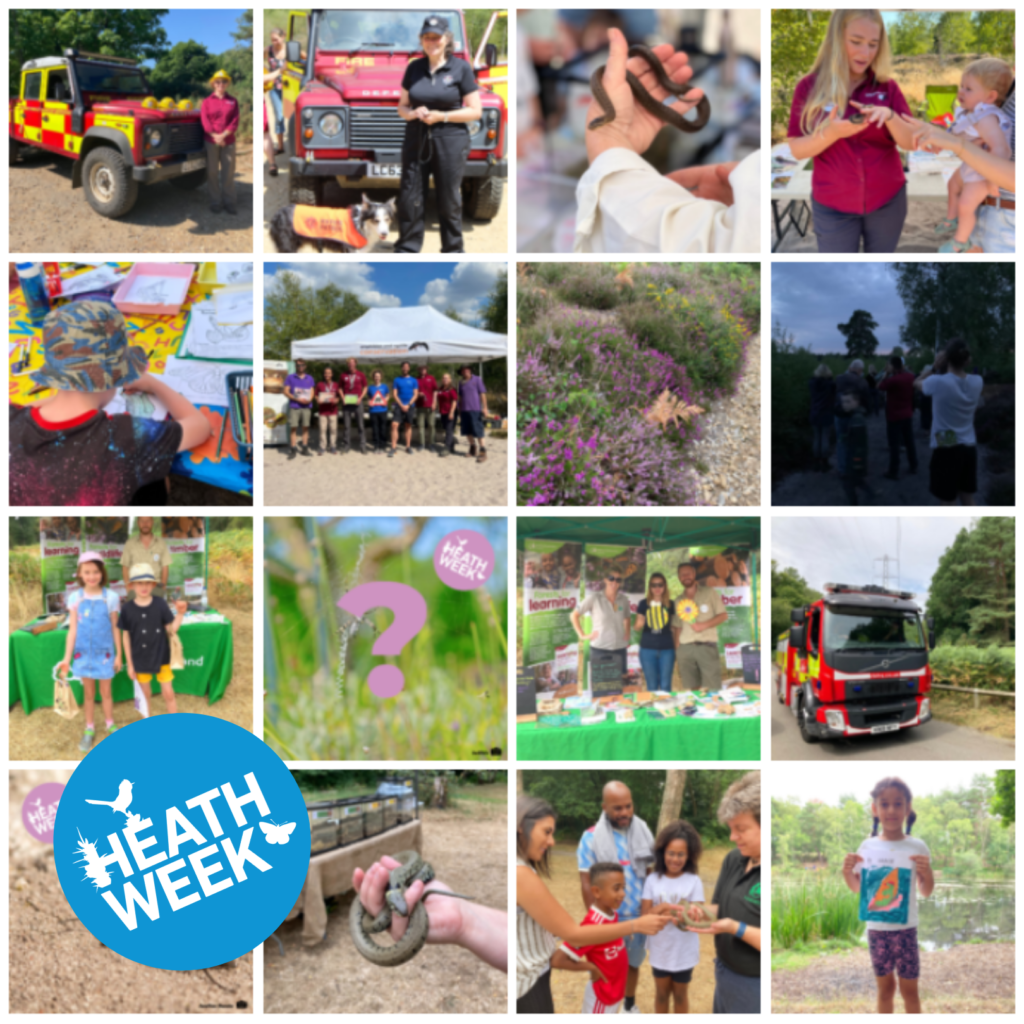 #HeathWeek2022
Please give feedback on Heath Week events, we'd love to hear what you think!