Jul
07
2022
What's Heath Week all about?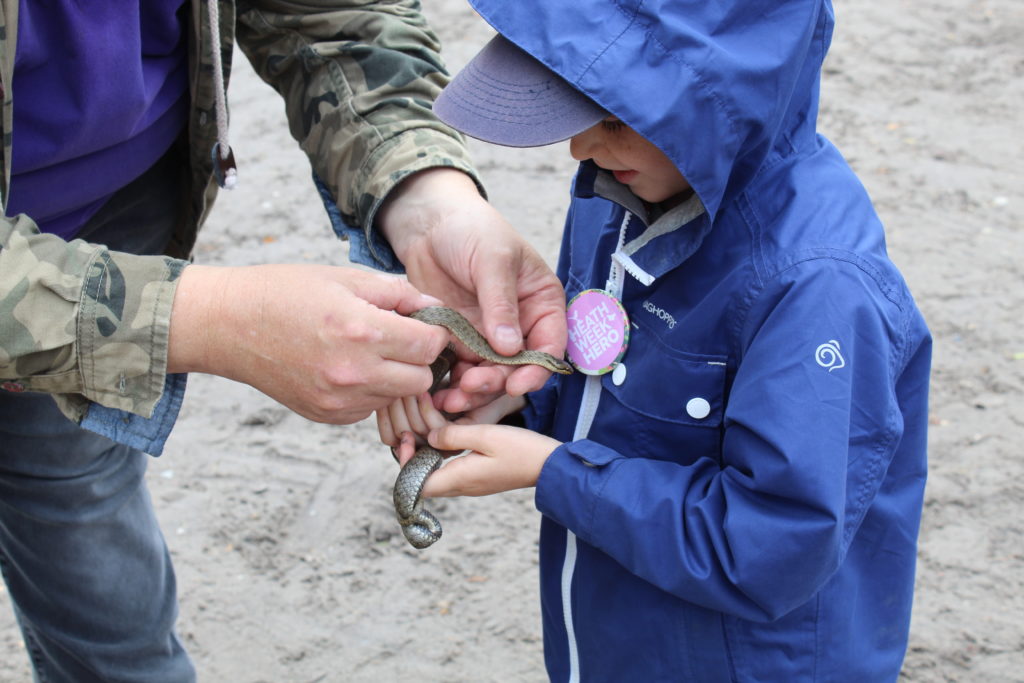 Have you heard about Heath Week? You may have seen it mentioned in local publications, your parish magazine or on social media? We're putting the word out to as many people as possible, so please do tell everyone you know.
So what's all the fuss about?
Heath Week is our flagship week and you can help us by making as much noise as possible about local heathland. Let's tell everyone how special it is, how lucky we are to have it and inspire the next generation to care of it! This year we have a stellar line-up of activities, with something for everyone. The Fire & Rescue Services are lending us their support and we have five Wildfire Roadshows planned at Chobham, Camberley, Farnham, Crowthorne and Horsell. Emergencies permitting, there'll be at least one fire engine at each, so do come and try out the driver's seat for size! With recent fires at Ash Ranges and Whitmoor Common, and one in progress at Pirbright Ranges, the risk of wildfire is uppermost in our minds, so do bring the kids along. Have some fun and take away a serious message!
As well as spreading the word about fire risk, we'll be showcasing fabulous heathland wildlife! Warden Mike & Education Officer Michael will be sharing their love of 'Butterflies and Other Things With Wings' on Monday, there's a Family Nature Day at Yateley on Wednesday, Reptile & Amphibian Roadshows on Friday and Sunday, a self-guided 'Forestry Finds' nature trail at Bramshill on Saturday and much more. We're offering lots of opportunities to get to know the oh so special Nightjars that make their home on the heaths. Places on our Nightjar walks sell out very quickly, so if you'd like to take a twilight wander with us to see them, get booking. Everything's listed on our Heath Week page.
We're looking forward to seeing you in Heath Week – Monday 25th to Sunday 31st July 2022.
Sarah
Thames Basin Heaths Partnership
#HeathWeek2022
Please give feedback on Heath Week events, we'd love to hear what you think!