Apr
28
2021
'Dartfords' are singing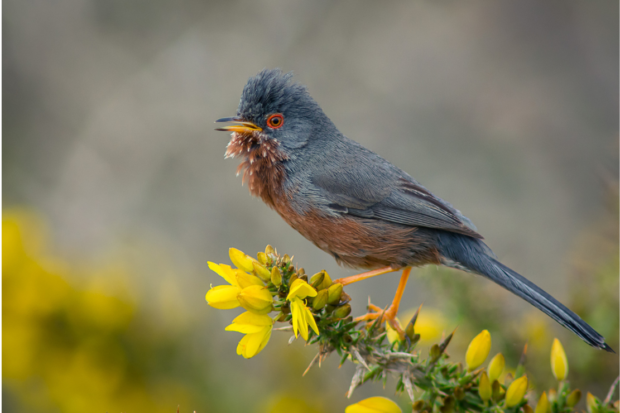 I love this time of year. As the days start warming up, I feel the heaths coming back to life. The migrant birds are returning, insects I haven't seen for a while are popping up and birds are at their most vocal.
It's a great opportunity to get to know the Dartford warbler. It's the male bird you'll hear singing and he's busy staking his claim on his chosen territory! Just like the blackbird that sings from the rooftops, he's singing to attract a mate, but also to warn off other males.
We recorded good numbers of 'Dartfords' on the Special Protection Area last season, but it remains to be seen how well they've fared over the winter. They stay here all year round, gambling that a winter here will be less of an ordeal than a migration. In a mild winter it pays off, but a cold winter can spell disaster.
Listen out for him, he has a rather scratchy song, delivered in short bursts. Some call him the 'electric bird' and maybe his scratchy refrain reminds them of sparking electricity? I sometimes think he looks a little grumpy. Perhaps that's why! I don't know, but listen out for him, his song will lead you to him. I still feel excited every time I manage to catch a glimpse.
Sarah
Thames Basin Heaths Partnership
#PawsOnPathsPlease #GiveNatureSpace