Jul
23
2020
#Heathland at home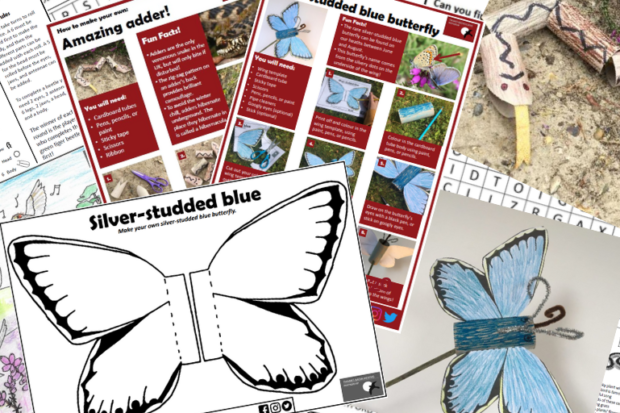 Here at the Thames Basin Heaths Partnership, we've got some amazing activities for you and your family to help you connect with and learn about the wildlife around you. Take a look at our activities page for loads of free downloads, instruction sheets and resources!
You can look for wildlife almost anywhere – on a trip to your local heathland or a local greenspace. You can certainly keep an eye out at home in your garden – if you have one. You can take a closer look at the plants on your balcony, rummaging around your allotment or just spending some time gazing out of the window – I do this a lot! Examine nooks and crannies, look under things or simply just stop and listen – It doesn't really matter where you are, as wildlife is all around.
Use our resources to inspire you to, to help you learn something new and to have some fun. Getting a bit more wildlife in your life can only be a good thing!

Crafts, games and activities to do from the comfort of home. 
Please tell everyone you know and don't forget to share your creations with us on social media so we can add them to our #HeathlandAtHome gallery! 
Do let us know what you've found, drawn, coloured or discovered by posting on social media using #HeathlandAtHome!
Enjoy!
Michael
Education & Engagement Officer
P.S. to teachers
Here at the Thames Basin Heaths Partnership we offer a range of exciting free outdoor learning opportunities for your students that cover a range of curriculum areas across KS1 and KS2. These include opportunities to explore local heathland, discover fascinating rare animals & plants and learn about the threats to this amazing habitat. We also offer classroom-based sessions and assemblies. #OurAmazingHeathlands!
For more information, please contact Michael Jones – Education & Engagement Officer – michael.jones3@naturalengland.org.uk
Download: Heathland & Wildfire Newsletter #1