Mar
16
2021
Our Amazing Heathlands: Schools, nightjars and Zoom!
A couple of weeks ago I had the pleasure of meeting years 3 and 4 from Ripley Court School to talk to them about our amazing heathlands.
The children learned about some of the fantastic species that call heathland home, including fearsome tiger beetles, sundews – carnivorous plants with a taste for invertebrates – and all 40+ of us had a go at churring like nightjars. It was quite a soundscape!
The children also discovered what they can do to help protect our heathlands, including sharing with their friends and families just how amazing the habitat and the species that live there are.
They asked great questions about birds, wildfire and climate change, and tested my knowledge on the top speed of peregrine falcons (more than 180 miles per hour, if you're interested!).
Arts and crafts challenge
Before the session finished, I challenged the children to draw or craft their very own nightjar. I love this sort of challenge, as you never know what you are going to get. In the past I've had ground-nesting birds made from toast, altered Christmas decorations and old socks. The only limit is creative thought – and that's so exciting!
Here are some of their brilliant nightjars: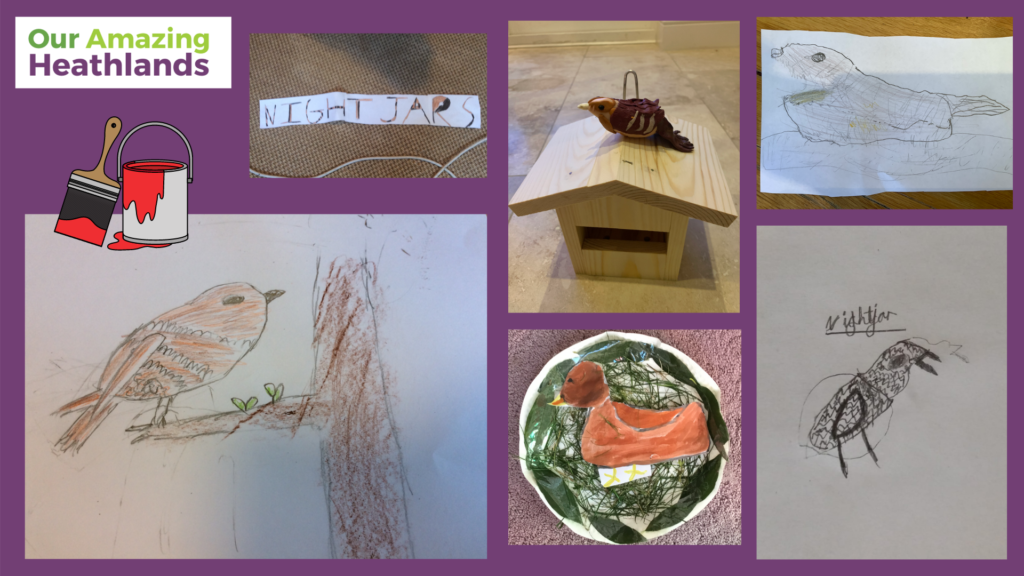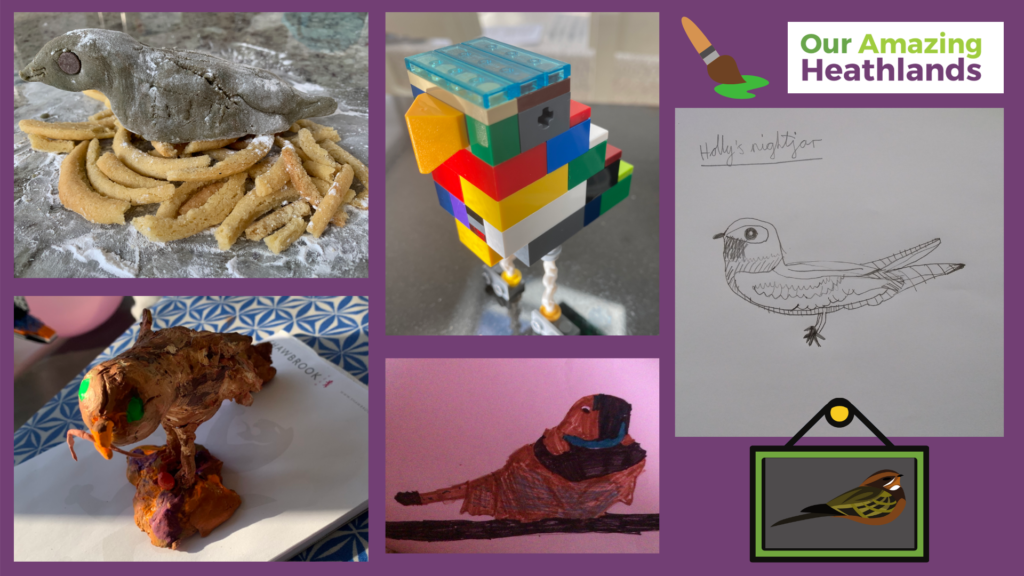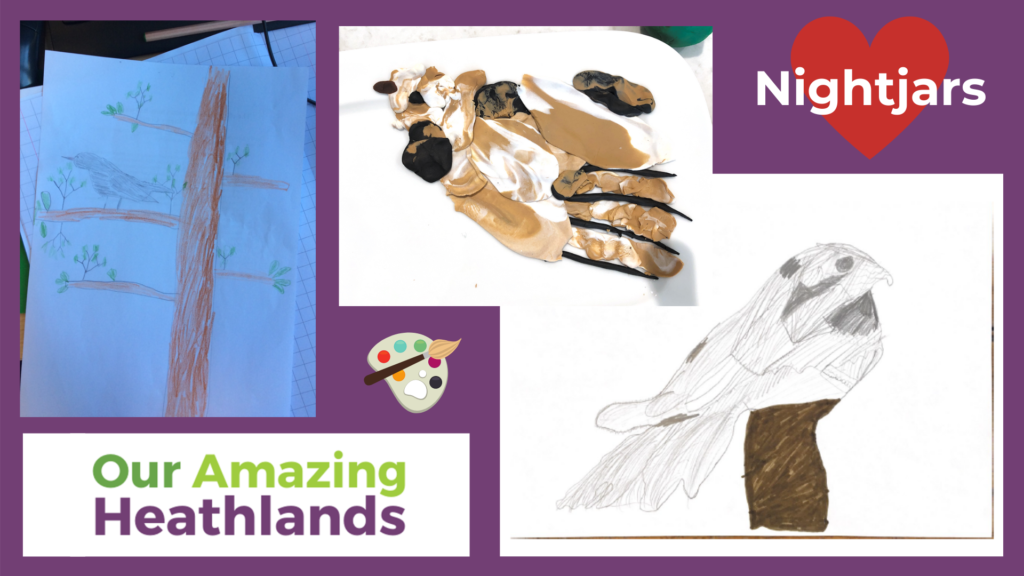 A massive thank you to the staff and students from Ripley Court School for having me along and for letting me share your brilliant arts and crafts nightjars!
Michael
Education Officer
P.S. to teachers – We'd love to put heathland at the heart of your curriculum!
We offer FREE virtual heathland sessions. If you'd like your class to find out more about their local heaths or would like to hear what they'd all sound like churring like nightjars, please do have a look at our schools page and get in touch – tbhschools@naturalengland.org.uk.
Learning about heathlands provides brilliant opportunities to engage with wildlife, learning about animals and their habitats, classification, adaptation, plants, food chains and much more along the way. Our practical sessions provide opportunities to work scientifically and there is so much scope to improve wellbeing.
We also offer suggestions for in-class study and can provide sessions – remote or in-person – and resources to support you.