Apr
23
2020
Memorable moments with nature: Part 3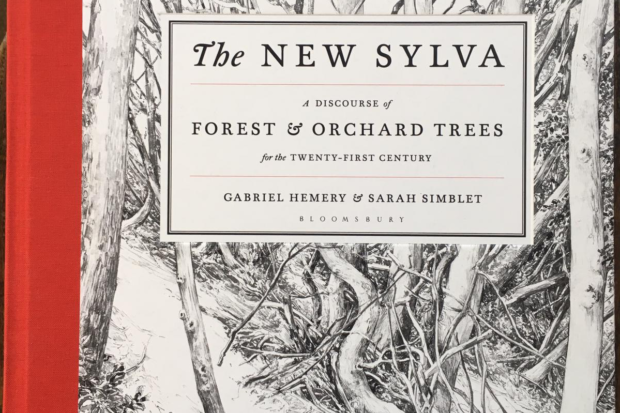 Our wardens look forward to the day when they can return to the heathlands of Surrey, Hampshire & Berkshire, but in the meantime, here is our third instalment of memorable moments with nature – and favourite books…
Warden Rob reminisces…
"I'm very fortunate to live near the ancient Savernake Forest (Wiltshire). During the spring of 2018 I was walking through the woodlands, under ancient oaks and beeches, listening and watching as the woods re-energised themselves. An already very nice walk turned into something more special as I came across a forest pond full with toads. The water was constantly rippling and bubbling as the amphibians raced to reproduce. I had to be very careful not to stand on them. There were so many toads, and other amphibians, laying eggs in albeit large, yet temporary, puddles as well as the pond. Some puddles were already swimming with tadpoles. That day I found common frogs, common toads and smooth newts. I then noticed caterpillars hanging from silken threads on a branch above the pond, twinkling in the sun. This unexpected surprise, in combination with the joys of a beautiful spring day, made this walk truly memorable."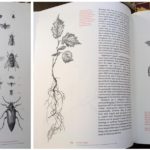 Warden Rob describes his favourite book, The New Sylva, as "a bible for woodlands with amazing illustrations." It was published in 2014.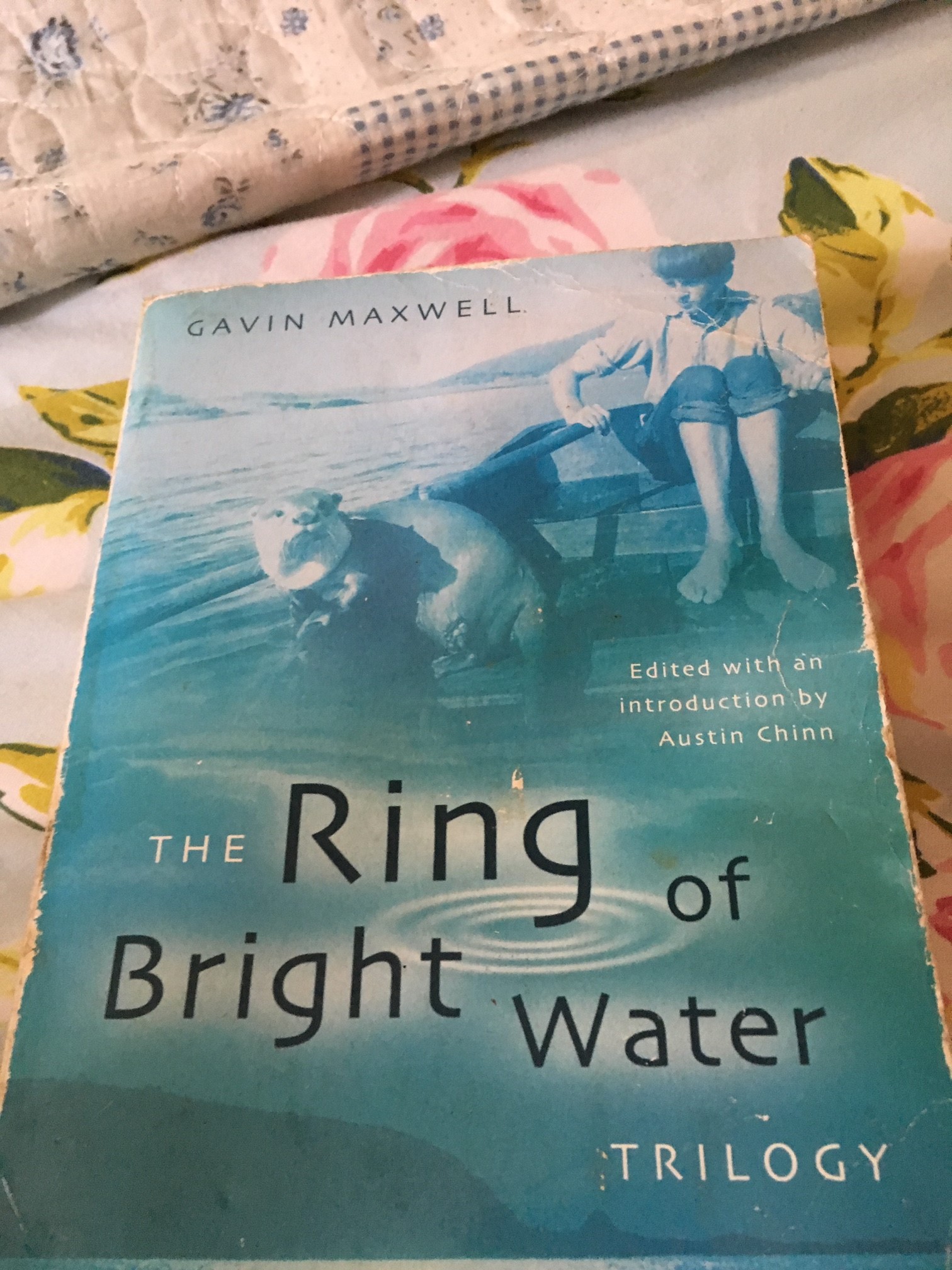 "Not a nature guide and a bit hard going at times, Ring of Bright Water [published in 1960] is the true account of a man and his passion for wildlife, especially otters. I always wanted to see one but only saw mink in the 1970s & '80s when  fishing with my brother. Excitingly, there have been reports of otter spraint by the river Wey, just a mile from my house, and I am using my one walk a day to visit with my night vision camera. If I see one it will become my wildlife highlight of all my 50 years.
The author, Gavin Maxwell, died in 1969, the year I was born."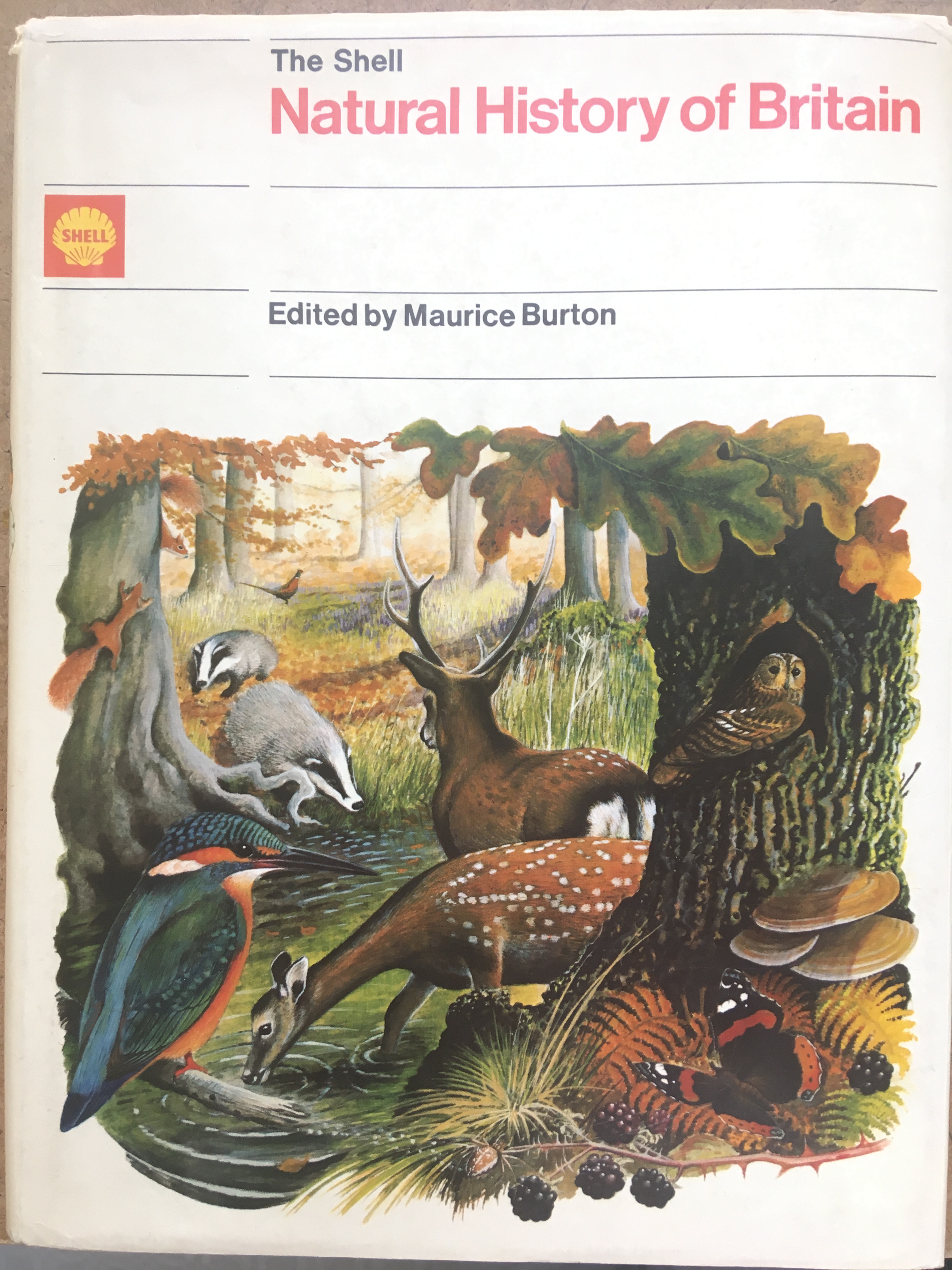 "In 1970, when this book was published, I was a boy growing up by the seaside. I was very fortunate – if I looked in one direction, my playground was the beach, sand dunes, a saltmarsh and the sea; if I turned and ventured inland, I had free-reign to a landscape of fields, hedgerows and 'spinneys' (small woodlands). This Shell book was my window into the world of identifying and understanding nature's cornucopia of delights.
Recently, whilst working from home (in London) I made a short film, featuring some of my favourite pictures from the book. Take my musical tour…"