Feb
10
2021
Our Amazing Heathlands: A challenge for local schools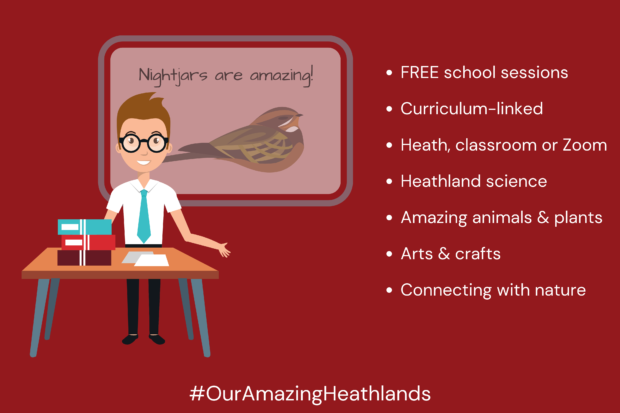 Today I paid a virtual 'visit' to years 3 & 4 at Ripley Court School to talk about our amazing heathlands!
The children really enjoyed finding out about some of the magical heathland species. And everyone trying to churr like a nightjar was a highlight. It was almost like being on a heath at dusk in June!
I've left them with the challenge of creating their very own arts and crafts nightjar and I am really excited to see what they come up with.
FREE SCHOOL SESSIONS
Would your school be interested? We can help! We offer inspirational free curriculum-linked sessions on the heath, in the classroom or over Zoom. Ask a teacher to drop us a line at tbhschools@naturalengland.org.uk or find more information HERE.
Michael
Education & Engagement Officer
#OurAmazingHeathlands