Mar
17
2022
Waterside countdown: 3. Bassetts Mead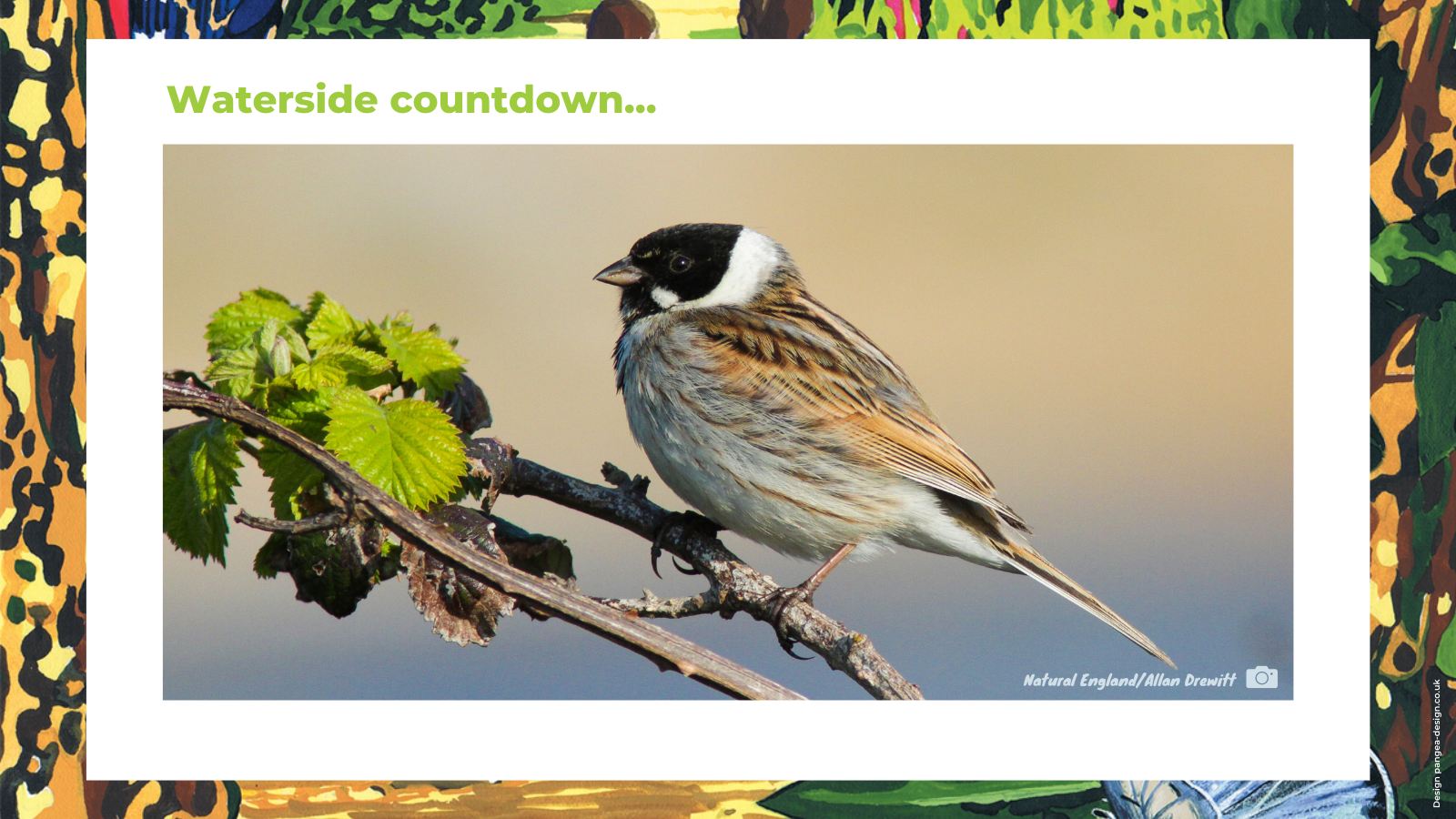 Welcome to the eighth in my series of pictorial guides. This time I'm showcasing my top ten favourite waterside viewpoints, selected from our 'Greenspace on your doorstep' directory.
At number 3 is Bassetts Mead Country Park in Hampshire…
Meandering through Bassetts Mead is the River Whitewater, a fast-flowing chalk stream of shimmering pool-riffles, where Reed Buntings forage along the luscious banks under sun-dappled willow trees.
For directions, information and more photographs, go to the Bassetts Mead Country Park entry in 'Greenspace on your doorstep'.
Warden Mike
Picture credits: Reed Bunting: Natural England/Allan Drewitt; View: Guy Mason
#GreenspaceOnYourDoorstep