Oct
30
2019
My favourite greenspace: A wheel of a time at Buckler's Forest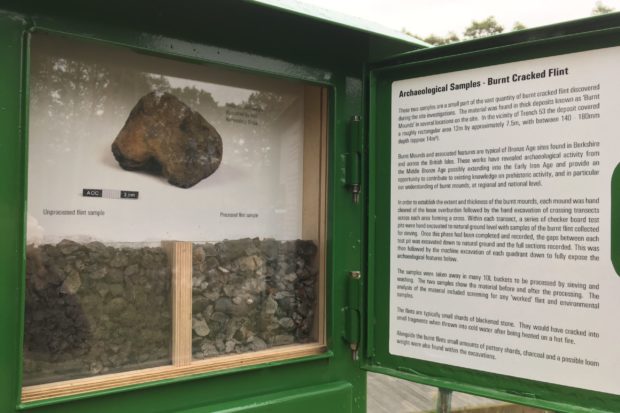 It's my turn to add to our series of favourite 'Greenspace on your doorstep' entries and I've chosen a park that's bursting with lovely features and interesting history. Buckler's Forest is just outside Crowthorne, in the old grounds of the Transport Research Lab. I visited today in rather drizzly cloudy weather, but was really impressed with the thoughtful touches embedded into the forest's history – I never expected to see a museum!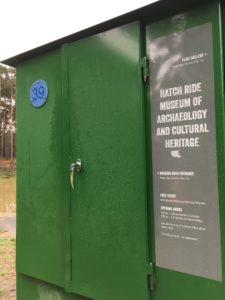 For wildlife lovers like myself, there's a lovely mosaic of grassland, woodlands and ponds. Dog fanatics will applaud the choice of walks, with surfaced paths weaving through the trees, and wide open space for letting off steam. There's plenty of information boards dotted around, bringing to life the history and wildlife of the area, and it's really interesting to see how the park is expected to change in the future, once the newly planted trees have matured. However, the standout features are definitely the green boxes, each has a different surprise within!
If you'd like to see more, why not visit yourself? There's a free car park, with nice big picnic tables, and for directions and more information you can find Buckler's Forest, and many other fantastic greenspaces, in our online guide 'Greenspace on your doorstep'. If you're on the go, pick up a FREE booklet from any of our wardens or at Heather Farm Café, and see how many entries you can visit! If you take good photos whilst out on your walks, please do email them to us and we'd love to use them on our website.
Warden Nick