Mar
29
2023
Eelmoor Marsh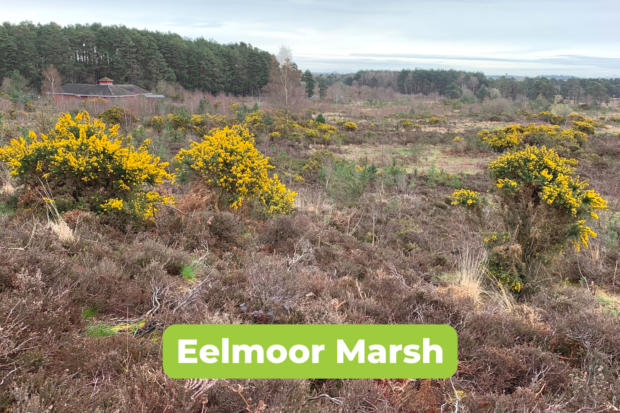 I was lucky enough to get a peek inside Eelmoor Marsh yesterday. It's a fascinating place, with wonderful botany, important reptile populations and, of course, our very special heathland birds, Nightjar, Woodlark and Dartford Warbler. If you haven't come across this remarkable heathland nature reserve, it's tucked away between Farnborough Airport, the Cody Technology Park and the A 323 Fleet Road. There's no public access, so it's a part of the Thames Basin Heaths Special Protection Area I hadn't seen before. Carla and Heidi from Marwell Wildlife were kind enough to give us the tour yesterday and to share their experience of heathland management and monitoring.
The reserve has been thoughtfully managed by the Marwell Wildlife team, on behalf of QinetiQ, for over twenty years. As well as using more mechanical heathland management techniques, that take place over the winter, it's grazed all year round, currently with two beautiful Przewalski's horses and ten inquisitive Highland cattle. With biological records going back over 40 years, it's a wonderful platform for academic research and Marwell Wildlife do a brilliant job in supporting students from the University of Southampton.
I'm afraid the sun didn't put in appearance for our visit, but I've included a few photographs to give you a glimpse inside. It's a fascinating place we'd definitely like to see more often.
Good to know…
There's no public access to Eelmoor Marsh.
This special nature reserve is managed by Marwell Wildlife.
Eelmoor Marsh gallery…
[Click on the images for the full size versions, and to see the captions for more information]
These photographs were all taken by myself and my colleagues on a private visit to Eelmoor Marsh. Please follow us on social media, we'd love to share more of the magic of heathland with you.
Sarah
Thames Basin Heaths Partnership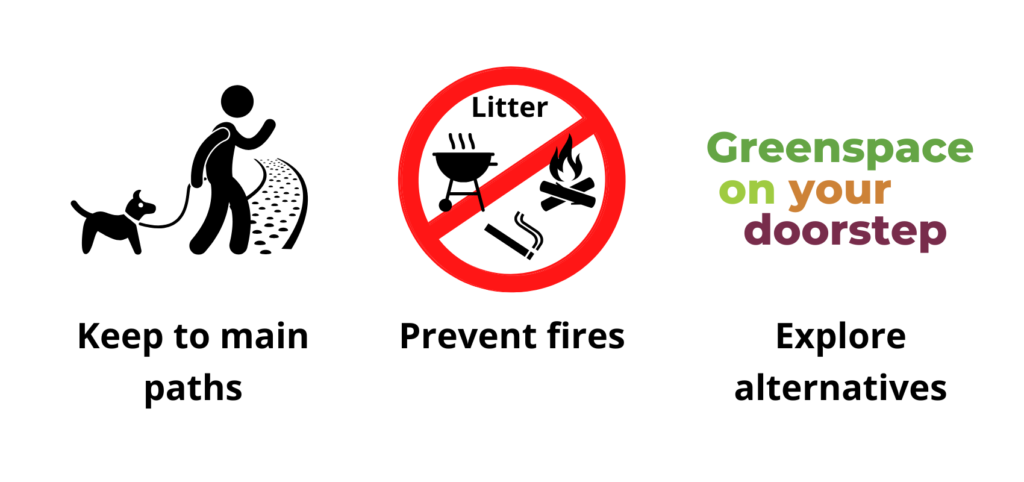 #PawsOnPathsPlease