Jan
30
2023
Castle Bottom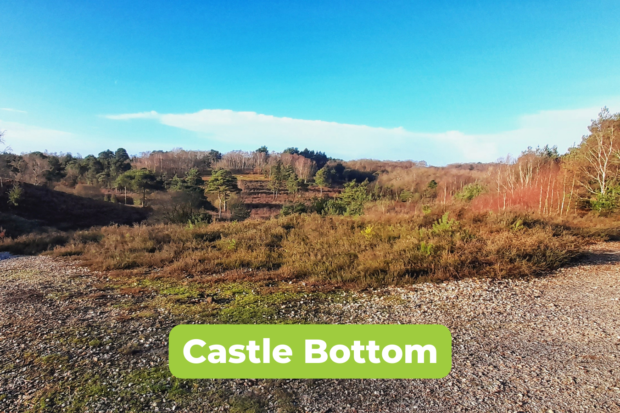 Castle Bottom National Nature Reserve is a magical heath with a distinct character, unlike other parts of the Thames Basin Heaths Special Protection Area. Perhaps it's the undulating landscape with its wonderful vantage points, perhaps it's the streams and mires or the Exmoor ponies grazing here? They all add another dimension. The beautiful ponies roam freely across the heath and are here to manage this special reserve by keeping invasive grasses, birch and bracken to a minimum and creating a variety of habitats amongst the heather. They do this just by being out here, doing what ponies do.
You can help keep Castle Bottom safe by following a few simple requests. Keeping to the main paths and keeping dogs on leads will protect the wildlife of this fragile place. The special birds that nest here, nest on the ground or amongst low growing vegetation, and are easily disturbed. Please help the Nightjars, and other ground-nesting birds including Woodlarks and Dartford Warblers, by always keeping to the main paths, especially from March to September when birds are nesting amongst the heather and gorse. It's important to keep dogs on leads as birds that nest on the ground are easily scared off their nests. That's why we say #PawsOnPathsPlease at this time of year. It's not necessarily that dogs chase or even harm the birds, but if they're repeatedly scared off, they'll eventually abandon their nests.
Please do help us spread the word, by keeping to the main paths and helping to prevent fires, we'll protect the birds and other wildlife, and help to keep this important part of the Thames Basin Heaths Special Protection Area safe for future generations.
Good to know…
Find the entrance to Castle Bottom on Cooper's Hill (B2016), Yateley in Hampshire RG27. There's only limited parking for 1 or 2 cars here. What3Words: manage.condensed.downhill.
Dogs on leads please.
If you're a regular dog walker and would like to try somewhere new, to help protect this fragile place, our top recommendations are in the Sandhurst area, and are Horsehoe Lake on Mill Lane (3 miles),  Swan Lake Park on Swan Lane (4.9 miles) and Shepherd Meadows on Marshall Road (5.7 miles). Our 'Greenspace on your doorstep' pages have loads more options too.
Find out more, and for contact details, go to Hampshire Countryside Service's Castle Bottom page.
If you're interested in practical volunteering, Hampshire Countryside Service run regular work parties and would love to hear from you. Email Northern.sites@hants.gov.uk.
The nature reserve is owned and carefully managed by Hampshire Countryside Service.
Castle Bottom gallery…
[Click on the images for the full size versions, and to see the captions for more information]
These photographs have all been taken by myself and my colleagues. We visit Castle Bottom regularly and are there to help visitors enjoy their visits without disturbing the wildlife or the ponies.
Thank you everyone 🙏
Sarah
Thames Basin Heaths Partnership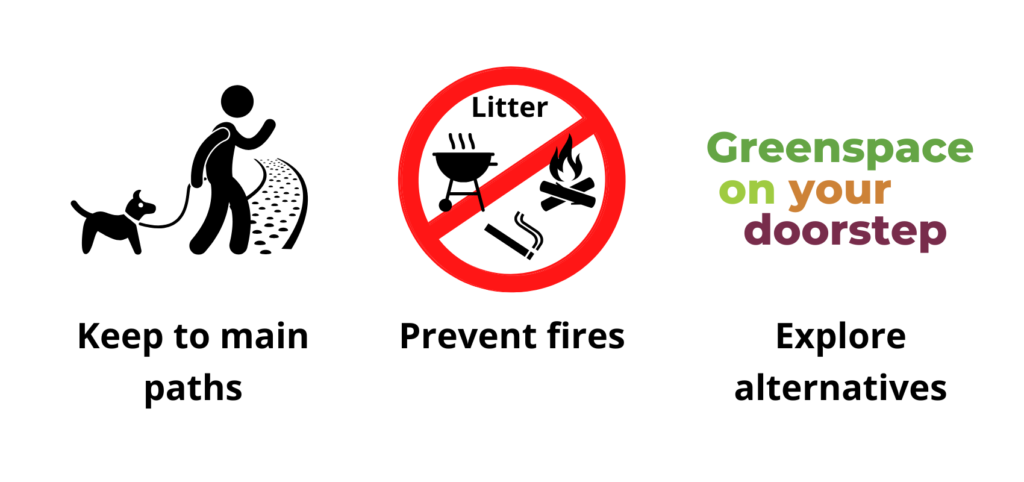 #PawsOnPathsPlease