Mar
02
2022
Waterside countdown: 7. Shepherd Meadows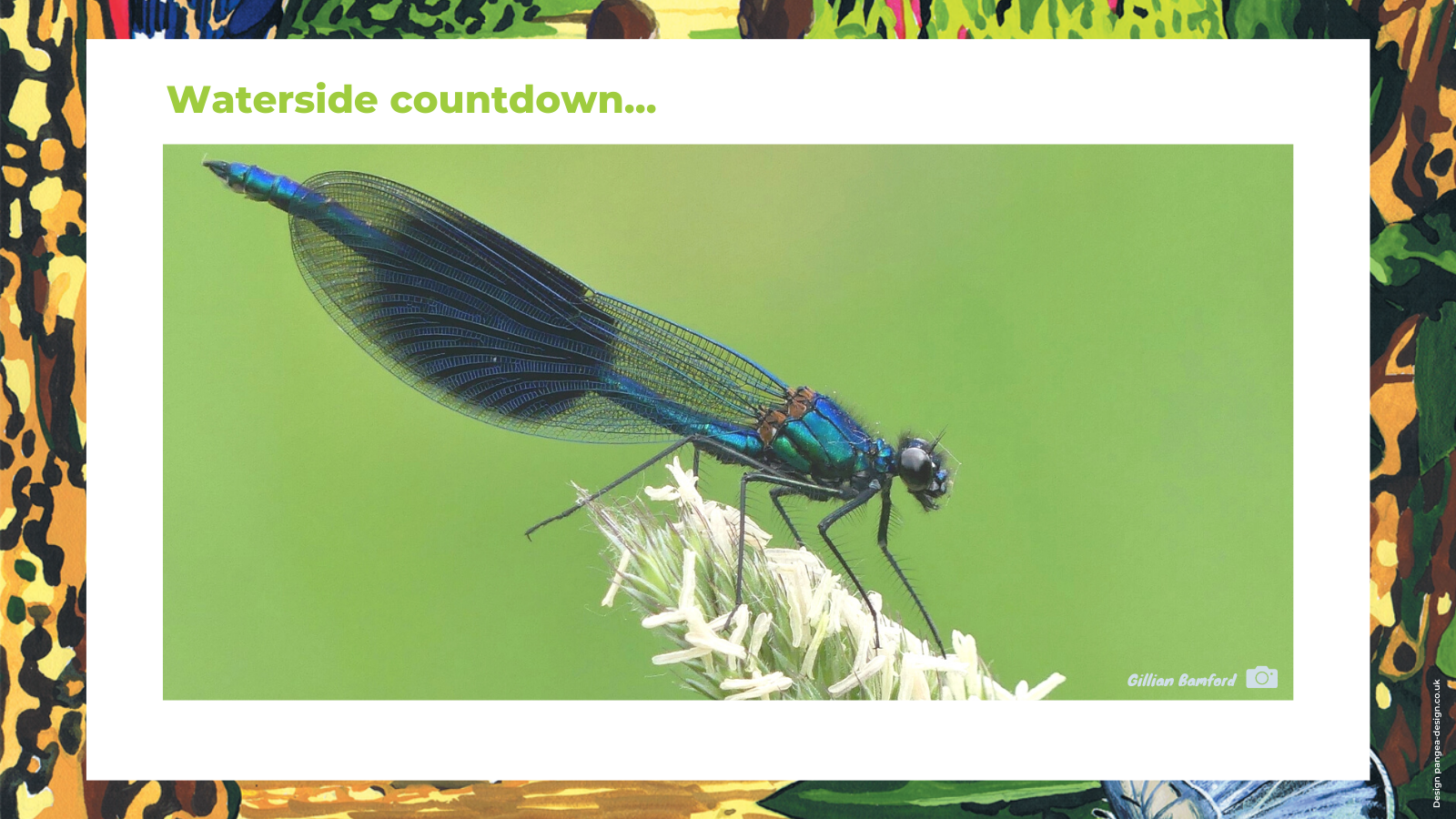 Welcome to the fourth in my series of pictorial guides. This time I'm showcasing my top ten favourite waterside viewpoints, selected from our 'Greenspace on your doorstep' directory.
At number 7 is Shepherd Meadows on the border of Hampshire & Berkshire…
Through all four seasons it is a pleasure to stroll alongside the River Blackwater as it meanders through Shepherd Meadows.
It is a summertime hotspot for observing dragonflies and damselflies darting and weaving amidst Watercress, Water Mint, Water Forget-me-not, Gypsywort and Great Willowherb. My favourites are the Beautiful Demoiselle (late-May to mid-August) and the Banded Demoiselle (mid-May to September).
For directions, information and more photographs, go to the Shepherd Meadows entry in 'Greenspace on your doorstep'.
Warden Mike
Picture credits: Banded Demoiselle damselfly in header: Gillian Bamford; Beautiful Demoiselle (left): Matti Selänne; Banded Demoiselle (right): Sander Meertins; View: Thames Basin Heaths Partnership
#GreenspaceOnYourDoorstep