May
25
2023
Wildmoor Heath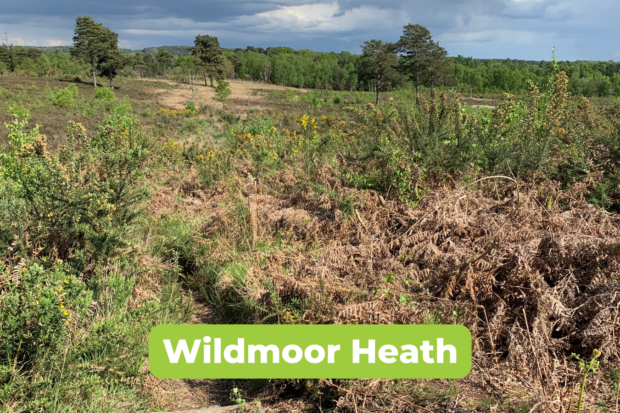 I visited Wildmoor Heath on a beautiful weekday afternoon and what a treat! If the name 'Wildmoor' conjures up a little bit of wilderness, that's exactly what you'll find here. From broadleaf woodland to open heath, it's all here. Especially interesting are the wet areas, where all sorts of bog plants thrive, and are fantastic places to look for dragonflies and damselflies. But it's the large areas of open heather and gorse that need a special mention, as this is where my favourite birds choose to nest. You probably won't see them, but they're here. Nightjars lay low during the day, perfectly camouflaged. You won't see or hear them unless you visit after dark!
These incredible birds arrive from Africa in May and will be here until September. You can help keep them, and other wildlife, safe by following a few simple requests. Please keep to the main paths, always pick up after your dogs and keep them on a lead. Because Nightjars nest right on the ground, they're easily scared off and that's why we say #PawsOnPathsPlease at this time of year. It's not necessarily that dogs chase or even harm the birds, but if these sensitive birds are repeatedly scared off, they'll eventually abandon their nests. One thing that may help is to remember that Nightjars don't nest in trees, so if you keep to the woodland areas, you'll be helping them by giving them space. If you're here on a sunny day and you're in the shade, you're in the right place!
If you'd like to find out more about Nightjars and other heathland birds, we run regular twilight walks throughout the summer. Keep an eye on our 'What's On' calendar for details.
Please do help us spread the word…by keeping to the main paths and helping to prevent fires, we'll protect the birds and other wildlife, and help to keep this important part of the Thames Basin Heaths Special Protection Area safe for future generations.
Good to know…
Find a free car park just off Crowthorne Road, Crowthorne, Berkshire RG45 7PW. What3Words: invent.pints.intervals.
Dogs on leads please.
Signs indicate when the cattle are grazing.
If you're a regular dog walker and would like to try somewhere new, our top recommendations are Broadmoor Farm Meadows next to Crowthorne Rugby Club (1.4 miles), Ambarrow Court on the A321, Wokingham Road near Sandhurst (2.5 miles) and Shepherd Meadows on the A321, Marshall Road near Sandhurst (2.5 miles). Our 'Greenspace on your doorstep' pages have lots more options too.
If you're interested in practical volunteering, both the Berkshire, Buckinghamshire & Oxfordshire Wildlife Trust and Bracknell Forest Council run volunteer programmes and would be pleased to hear from you.
The heath is managed in two parts, one part by Berkshire, Buckinghamshire & Oxfordshire Wildlife Trust, the other by Bracknell Forest Council. Follow their links for more information about the heath and for contact details.
Wildmoor Heath gallery…
[Click on the images for the full size versions, and to see the captions for more information]
I took these photographs on my recent visit and all of our wardens visit Wildmoor Heath regularly. We're there to spread the word about this special place and help visitors enjoy their visits without disturbing the wildlife. Please follow us on social media, we'd love to share more of the magic of heathland with you.
Thank you everyone 🙏
Sarah
Thames Basin Heaths Partnership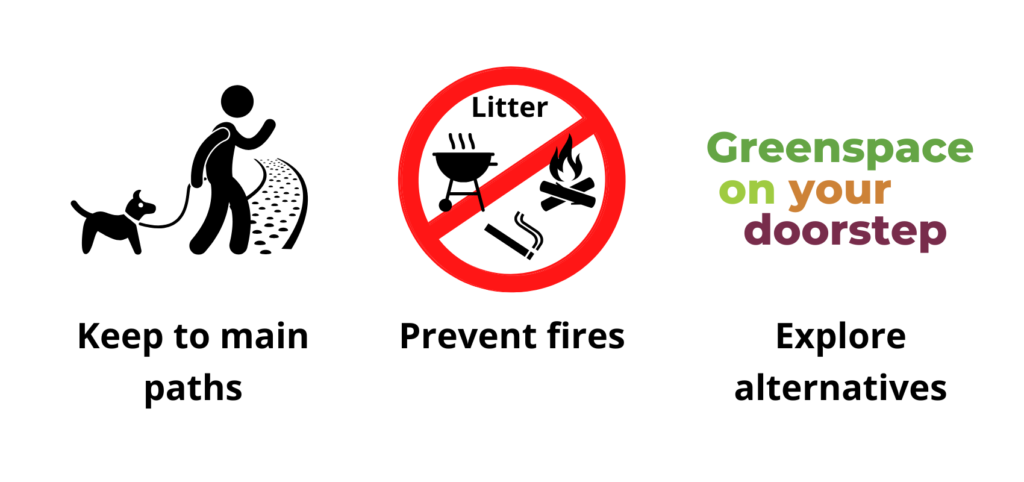 #PawsOnPathsPlease