Sep
01
2023
Barossa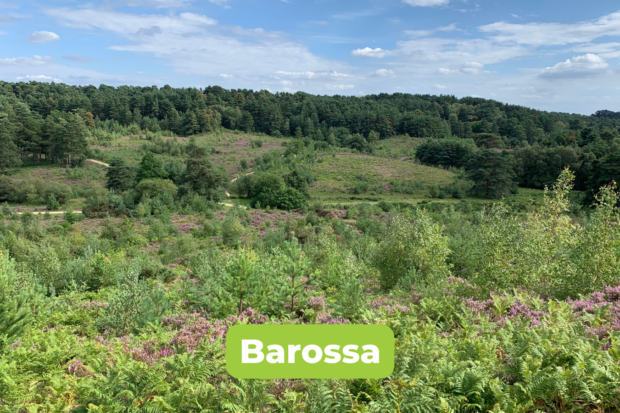 Barely a stone's throw from Camberley town centre lies the majestic heathland landscape of Barossa.
The land is owned and managed by the Ministry of Defence (MOD), as part of the UK Defence Training Estate. It's in active use as a military training area, but the MOD allow public access when it's safe to do so and simply ask that we follow the displayed Byelaws and all signs, notices and directions from military units. Also that we use the land respectfully and avoid any training that's taking place. You can read more about how to keep yourself safe on military training areas in a downloadable leaflet.
The other thing we urge you to consider is that the land is also an important heathland nature reserve. From March to September we ask everyone to keep #PawsOnPathsPlease to help protect the very special birds that nest here. Woodlark, Dartford Warbler and Nightjar are among the birds that nest on the ground, or in low-growing vegetation. It's important to keep dogs under control and with you on the main paths, as birds that nest on the ground are easily disturbed. It's not necessarily that dogs chase or even harm the birds, but if they're repeatedly scared off, they'll eventually abandon their nests. So please do help us spread the word, keeping to the main paths from March to September will protect the birds and other wildlife at this important part of the Thames Basin Heaths Special Protection Area.
Good to know…
There are no public car parks, but you can enter the area on foot from King's Ride, Camberley, Surrey GU15 4NG. What3Words: copper.soft.quail.
Dogs are not required to be on leads, but please keep them close and with you on the paths. If you're not sure of your recall, please keep them on a lead.
If you're a regular dog walker and would like to try somewhere new, our top recommendations are Diamond Ridge Woods not far away on College Ride (1 mile) and Hawley Meadows on the A331 (2.5 miles). Or, depending on where you live, Frimley Fuel Allotments on the Old Bisley Road (4.5 miles) and Broadmoor Farm Meadows next to Crowthorne Rugby Club (6.5miles) are also good choices. Our 'Greenspace on your doorstep' pages have lots more options too.
Reports of anti-social behaviour can be directed to the MOD 24 hour Operations Room on 01420 483405.
The cattle that graze here are owned and managed by Surrey Wildlife Trust and any concerns can be reported to them on 01483 910087. There's more information about the reserve on their website.
Barossa gallery…
[Click on the images for the full size versions, and to see the captions for more information]
Our wardens visit Barossa regularly. We're there to spread the word about this special place and help visitors enjoy their visits without disturbing the wildlife. Please follow us on social media, we'd love to share more of the magic of heathland with you.
Thank you everyone 🙏
Sarah
Thames Basin Heaths Partnership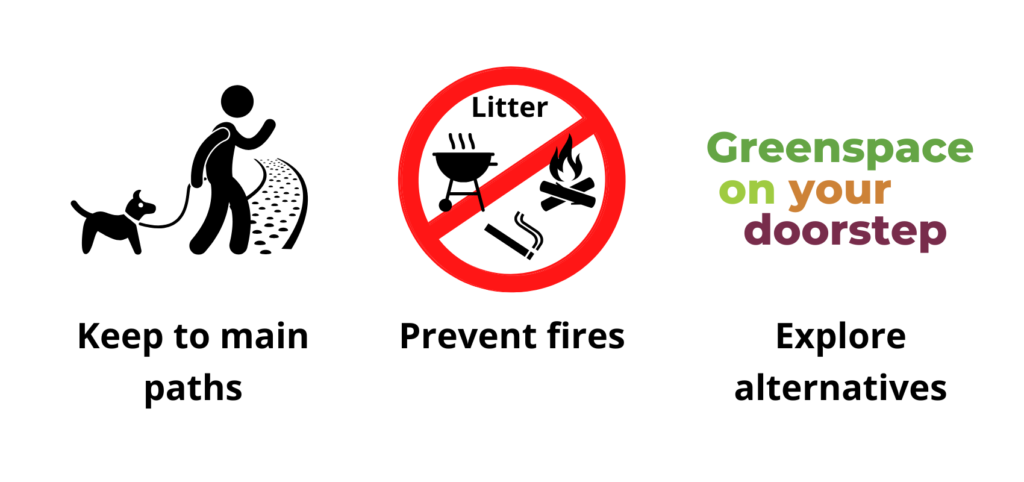 #PawsOnPathsPlease