Mar
30
2022
Lightwater Country Park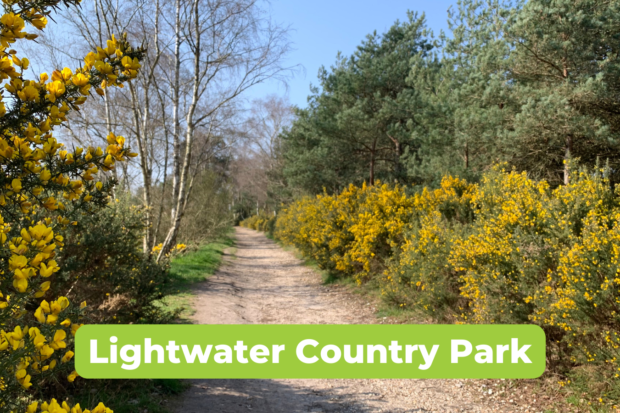 The gorse-lined paths at Lightwater Country Park look stunning at this time of year! This beautiful heathland nature reserve is a lovely place to visit, with spectacular views and lots to explore. There's a café, play areas and public toilets, making it an excellent place for families to appreciate nature. If you visit, don't forget to sniff the gorse flowers and see if they remind you of anything. Mind the prickles though!
Lightwater Country Park is managed by Surrey Heath Borough Council and is part of the Thames Basin Heaths Special Protection Area, specially protected for heathland wildlife, especially the heathland birds that nest on the ground throughout the spring and summer months. This is one of the few parts of the Special Protection Area where you won't see our standard signs displayed, but you will see clear signage indicating the areas where the birds are likely to be nesting and you're asked to keep dogs on leads here please. Much of this area is fenced for added protection. As with any heathland nature reserve, we ask everyone to give nature space by keeping to main paths from March to September.
The birds we're particularly trying to protect are rather special, and not ones you'll see in your garden. Woodlarks, Dartford Warblers and Nightjars will only nest in heathland habitats, like the open areas at Lightwater Country Park, and they need protecting (see the photo gallery below if you're not sure). There's lots of other special wildlife too, including Stonechats, Common Lizards and Adders. Have a look at our wildlife gallery for more, and don't forget to take our free spring spotter sheet with you too.
Good to know…
Find Lightwater Country Park on The Avenue, Lightwater GU18. Free parking available. What3Words: defends.trading.peach.
Dogs on leads where indicated by signs please.
There's more about the park, and the facilities it offers, on the Surrey Heath Borough Council website.
If you're a regular dog walker and would like to try somewhere new, to help protect this fragile place, our top recommendations are Earlswood Park next to Waitrose (2.2 miles), Windlemere at West End (2.2 miles) and Frimley Fuel Allotments on Old Bisley Road, Frimley (3.4 miles). Our 'Greenspace on your doorstep' pages have loads more options too.
If you're interested in practical volunteering, Surrey Heath Borough Council run regular work parties and would love you to join them.
Lightwater Country Park gallery…r
[Click on the images for the full size versions, and to see the captions for more information]
Sarah
Thames Basin Heaths Partnership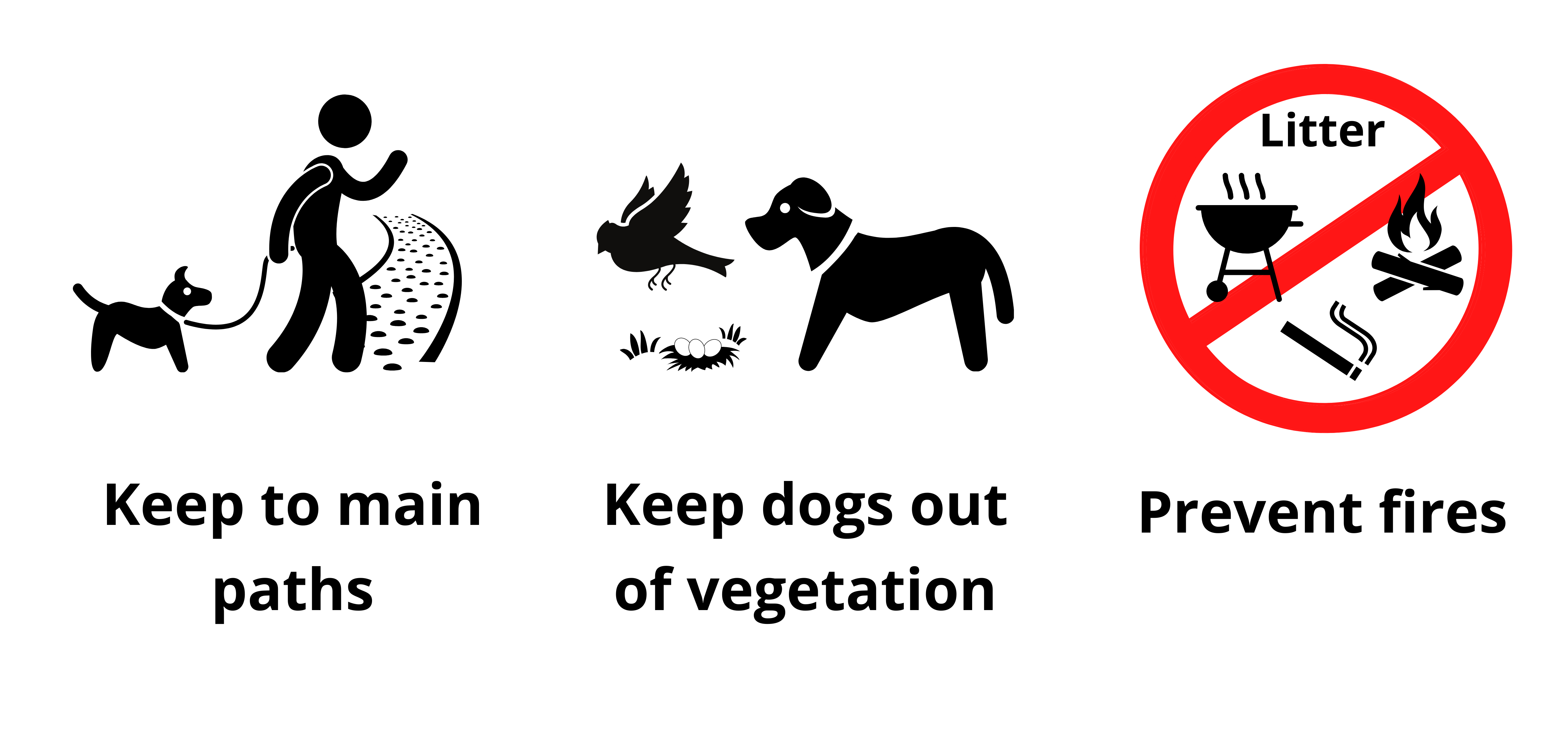 #PawsOnPathsPlease