Feb
15
2023
Whitmoor Common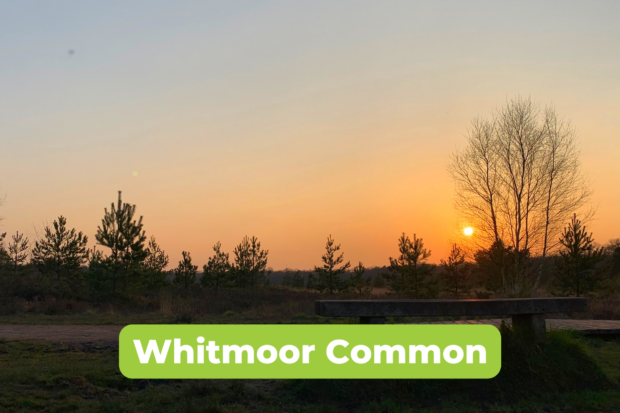 The busy car park on Salt Box Road speaks volumes about how much people love Whitmoor Common and how many visit regularly. And that's important! Our heaths need us as much as we need them, and we need people to pass their love of heathland onto others, especially the next generation. There's so much to enjoy on the Thames Basin Heaths Special Protection Area, and Whitmoor Common is no exception. It's an oasis of wilderness, and home to some of the UK's most threatened wildlife. We have something really special here!
If you're visiting Whitmoor Common, you can help keep wildlife and grazing animals safe by following a few simple requests. Please pick up after your dog and please keep to the main paths, keeping dogs with you on the paths. Very special birds nest here, nesting on the ground or amongst low growing vegetation like heather and gorse. The season runs from March to September and the birds include the Nightjars that come from Africa to nest here, Woodlarks, Dartford Warblers and Stonechats. Because their nests are on the ground, the birds are easily scared off and that's why we say #PawsOnPathsPlease at this time of year. It's not necessarily that dogs chase or even harm the birds, but if they're repeatedly scared off, they'll eventually abandon their nests.
Even if wildlife isn't your thing, you'll love Whitmoor Common for its peace & quiet, its fresh air, its landscape and you'll enjoy seeing the Belted Galloway cattle & sheep that often graze here. If you're a nature lover, enjoy a treasure trove of wildlife, and not just the more noticeable stuff, like birds, butterflies and reptiles, there's a miriad of little things that go unnoticed by many of us. Take the Window-winged Caddis Fly (Hagenella clathrata), one of the UK's rarest insects. Whitmoor Common is one of only two places in the whole of southern England where it's been found! The other is local too, Chobham Common!
Please do help us spread the word…by keeping to the main paths and helping to prevent fires, we'll protect the birds and other wildlife, and help to keep this important part of the Thames Basin Heaths Special Protection Area safe for future generations.
Good to know…
Find free car parks for Whitmoor Common on Salt Box Road, Worplesdon GU3 and next to the Jolly Farmer on Burdenshot Road, Worplesdon GU3. What3Words: decide.forest.harp and jeeps.wire.knots.
Dogs are not required to be on leads, but please keep them close and with you on the paths. If you're not sure of your recall, please keep them on a lead.
If you're a regular dog walker and would like to try somewhere new, to help protect this fragile place, our top recommendations are Riverside Nature Reserve at Burpham (2.2 miles),  Brookwood Country Park near Knaphill (3.5 miles) and Chantry Wood on the outskirts of southern Guildford (4.2 miles). Our 'Greenspace on your doorstep' pages have lots more options too.
Find out more on Surrey Wildlife Trust's Whitmoor and Rickford Commons page and Surrey County Council's Worplesdon Commons page.
If you're interested in practical volunteering, Surrey Wildlife Trust run regular work parties and would love to hear from you. Find out more on their volunteering page.
There's an active Whitmoor Common Association contactable through their website or via email whitmoorcommon@gmail.com.
The Common is owned and managed by Surrey County Council in partnership with Surrey Wildlife Trust. Queries can be directed to Surrey County Council Contact Centre on 0300 200 1003 or emailed to contact.centre@surreycc.gov.uk (for conservation & grazing call Surrey Wildlife Trust 01483 910087 or email countryside@surreywt.org.uk).
Whitmoor Common gallery…
[Click on the images for the full size versions, and to see the captions for more information]
These photographs have all been taken by myself and my colleagues. We visit Whitmoor Common regularly and are there to spread the word about this special place and help visitors enjoy their visits without disturbing the wildlife. Please follow us on social media, we'd love to share more of the magic of heathland with you.
Thank you everyone 🙏
Sarah
Thames Basin Heaths Partnership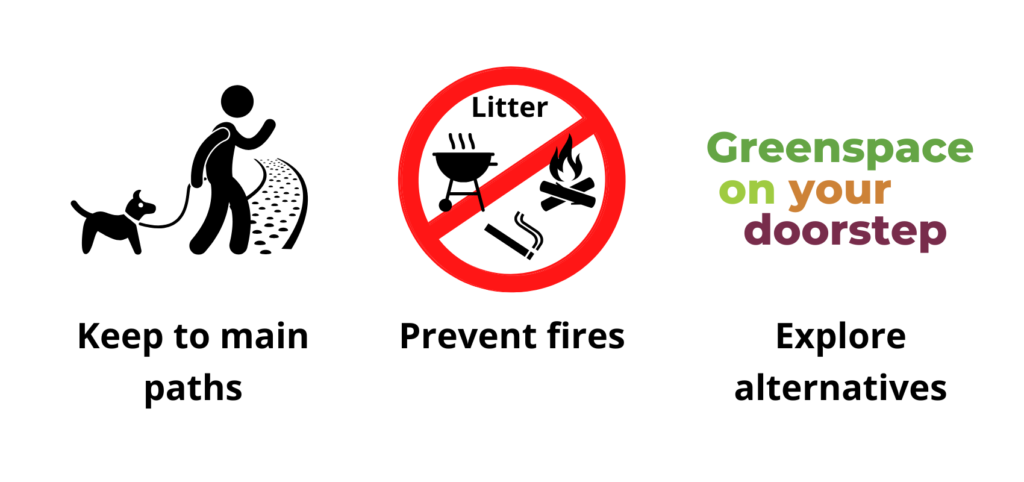 #PawsOnPathsPlease